Lime Tree Class - Year 1/2
INFORMATION FOR PARENTS
Welcome! Lime Tree Class are a Year 1/2 class taught by Mr Spence and supported by Miss Sanderson, Mrs Hand and Miss Burrows. We are learning to balance play with more formal learning and are working really hard to set a good example now to younger children. We are starting to learn a variety of skills that will help us in our learning journey through school. We enjoy learning in a variety of ways and try our hardest!
Please click here to see the Autumn term class newsletter for Lime Tree Class.
Please click here to see the Spring term class newsletter for Lime Tree Class.
PE:
Lime Tree Class have their PE lessons every Tuesday and Wednesday. Each pupil will need a full PE kit in school with a pair of trainers in case we have an outdoor lesson. Children with long hair will need it to be tied up, or to have a bobble with them to tie it up before the lessons. If your child has earrings please remember to send in tape for their ears or remove the earrings on PE days.
Reading: Reading record books are to be brought to school every day with book bags. We change reading books on Fridays and encourage children to read 5 times each week to contribute to our classes extreme reading challenge percentage.
Homework: Homework alternates between Maths and English each week with the occasional piece of Topic work. Homework goes home every Friday and should be returned by the following Thursday. This is an expectation of all pupils in Lime Tree Class. If there is a problem or your child doesn't understand a task, please come and speak to us and we can explain in further detail.
Spelling: Spellings are sent home every Friday and are tested the following Thursday. Please spend time with your child looking at the spelling patterns and understanding the meaning of each word.
We are all looking forward to a great year of learning in Year 1/2!
School Closure: Working from Home Updates
Please check this area every Thursday for a weekly updates on work and well-being from Mr Spence.
To make it easier for you to access each week's update, they will now all be separate links.
Click on the links below to view.
Lime Tree Home Learning - 13.07.20
Lime Tree Home Learning - 06.07.20
Lime Tree Home Learning - 29.06.20
Lime Tree Home Learning - 22.06.20
Lime Tree Home Learning - 15.06.20
Lime Tree Home Learning - 08.06.20
Lime Tree Home Learning - 01.06.20
Lime Tree Class message from Mr Spence - 25.05.20
Lime Tree Home Learning - 18.05.20
Lime Tree Home Learning - 11.05.20
Lime Tree Home Learning - 04.5.20
Lime Tree Home Learning - 27.4.20
Lime Tree Home Learning - 19.4.20
Physical Activity
To help all pupils stay active whilst learning at home we have attached a link to Joe Wicks' YouTube Channel, featuring daily PE lessons to access at home.
The Body Coach TV Channel - YouTube
Reading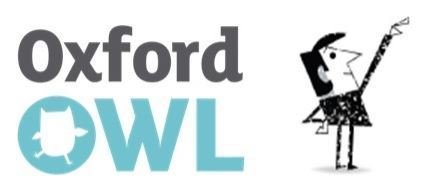 We have set up an Oxford Owls Ebook account to help with reading at home and ensure pupils are getting the opportunity to read a range of books appropriate to their ability. These can be accessed on tablets and computers at home.
You can click here to access the web page and use the username and password below to log in to the class account. You'll need to click on the pink 'My class login' button at the top, before entering the username and password - then select your child's age group. There are also some useful pages within the site that you can use for extra maths or phonics learning.
Username: limetreeclass
Password: year1/2
The Great Fire Workshop - (10.10.19 - 11.10.19)
Pupils in Limetree Class enjoyed a superb day taking part in practical activities with a specialist forest schools practitioner last week. The children spent the morning learning about 'The Great Fire' and finding out why it happened and how we prevent such things happening now. They made their own medieval houses and decorated them with paper and paint.
In the afternoon Annie set the models up with a model of St. Paul's Cathedral and demonstrated how the first started and spread through London. She talked about fire safety and how we can stay safe around fire. The children had a great day and asked some excellent questions throughout.