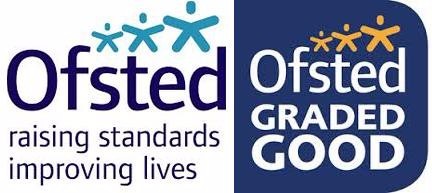 What did Ofsted say about Rufford Park?
(March 2017)
"You have successfully led a raft of developments in the school since the last inspection... Despite these big strategic projects, neither you nor the governing body have lost sight of ensuring that pupils get a good education and receive a high level of care and support.

"The vast majority of parents remain confident that the school meets the different needs of their children. You listen to their comments and make appropriate changes."

"[Results] have risen over time and were 10 percentage points above most other schools in 2016."

"Pupils enjoy reading and talking about their favourite authors."

"Progress for the most able pupils in mathematics was particularly strong."

"Pupils enjoy coming to school and appreciate the wide range of additional activities in place for them. Their participation, for example in the Shakespeare Schools Festival, gives them opportunities to develop their confidence and aspirations as they perform in front of large audiences at professional venues."

"The [new] Nursery offers very flexible part-time provision, which helps to meet the different needs of children and families. Children's learning journals show most are making strong progress from their different starting points."

Read the full report below, or click here to visit the Ofsted website

Our previous inspection (2012)
"Pupils make good progress and reach standards that are above average, because of good teaching… parents and carers are rightly confident that their children achieve well… pupils do particularly well in reading."
"Pupils are well behaved and feel safe and happy in school… [They] are friendly, polite and caring. Older ones take a pride in helping younger children. Pupils show care and concern for others, both within the school and further afield."
"Pupils enjoy learning, because of the lively teaching and a much improved curriculum that engages their interest and enthusiasm. The vast majority of lessons are good… [and] often show elements of outstanding practice."