Do you want to give your views about the Rufford Park Primary School to Ofsted?
Parents / carers can give their views about the school at anytime - you do not have to wait until we are being inspected. You can click on this link to do this. Please note that this survey is not designed to receive complaints. The school has a complaints policy for this purpose and Ofsted has a separate complaints page too.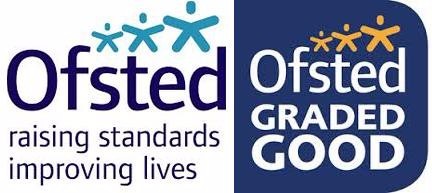 What did Ofsted say about Rufford Park Primary School?
July 2022
"Pupils buzz with excitement to begin their school day."

"They (pupils) are friendly, polite and well-mannered. Pupils listen to others' view without interrupting. They behave exceptionally well in lessons and at social times."

"Parents and carers are overwhelmingly positive about the school. One parent, typical of many, commented, 'My child is flourishing here because the staff go the extra mile'."

"Senior leaders work closely with an effective governing body. Together, they are highly ambitious for all pupils, including those with special educational needs and/or disabilities (SEND)."

"Leaders have created a curriculum that is ambitious and engaging."

"This is a highly inclusive school. Adults provide the right tailored support to ensure that pupils with SEND achieve as well as they can."

"Reading is a high priority. Children in the early years learn phonics from the moment they join the school. Staff receive the appropriate training and teach phonics well."

"The school's reading curriculum has a positive influence on the excellent quality of pupils' writing."

"As pupils move through school, they become confident and fluent readers."

"Children in the early years get off to a flying start."

"Pupils' personal development is a strength. Leaders work diligently to foster pupils' confidence, resilience and independence. Pupils know that they make a positive difference to the school."

"Leaders and governors prioritise safeguarding. The well-being of pupils is at the heart of the school. There is a strong culture of safeguarding."
Read the full report below or click here to visit the Ofsted website

Our previous inspections: March 2017 and January 2012