PTA: Friends of Rufford Park (FORP)
The Friends of Rufford Park are a group of parents, carers and staff, who meet regularly to organise fun events and raise funds for extra school resources.
Rainbow Hamper Raffle Tickets 12th 13th & 14th July
Non-uniform Day: Friday 8 July 2022
Make the Rules Day: Friday 20.5.22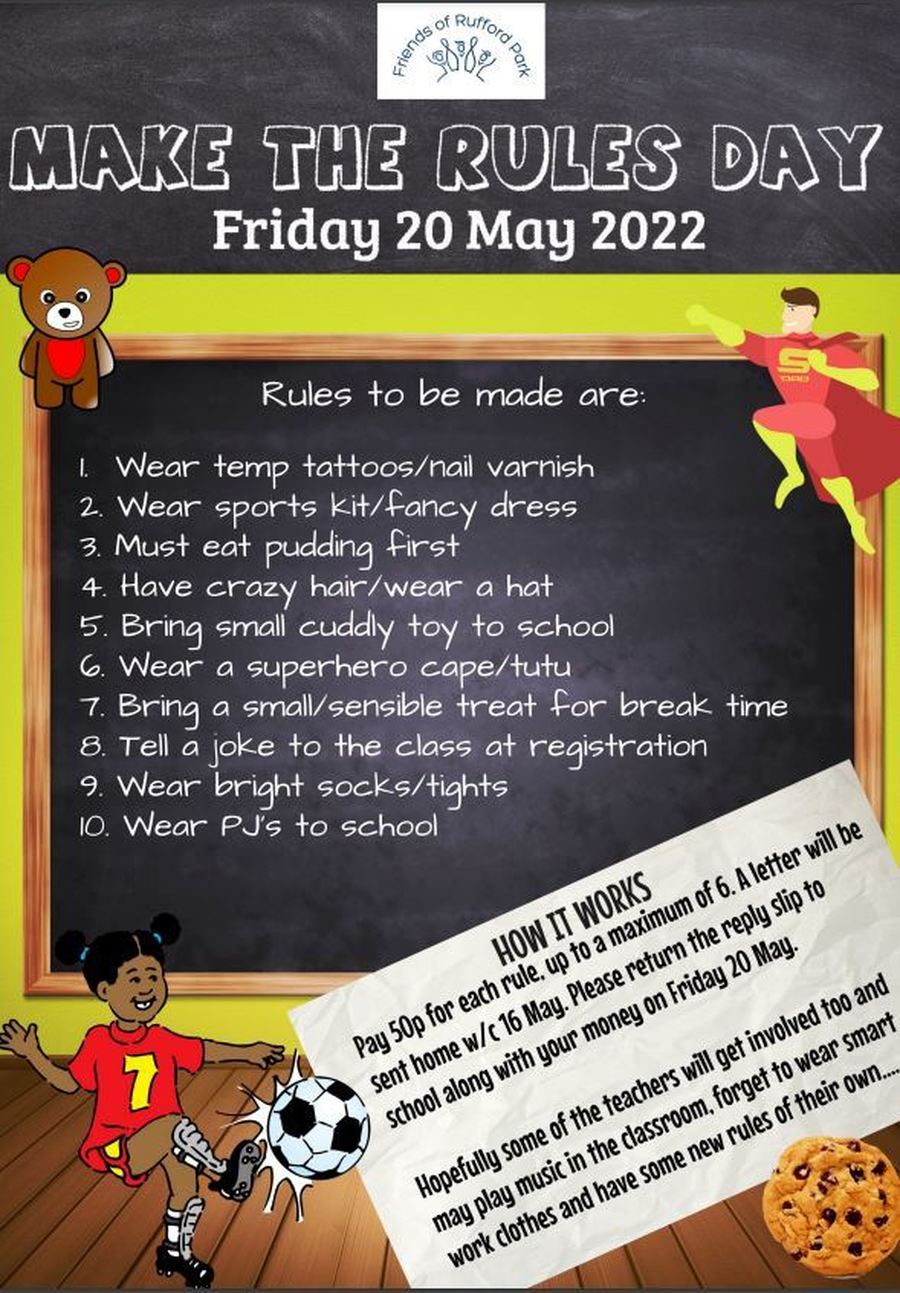 Bake Sale 6.5.22 School Hall at home time
Easter Egg Scramble 31.3.22 during school time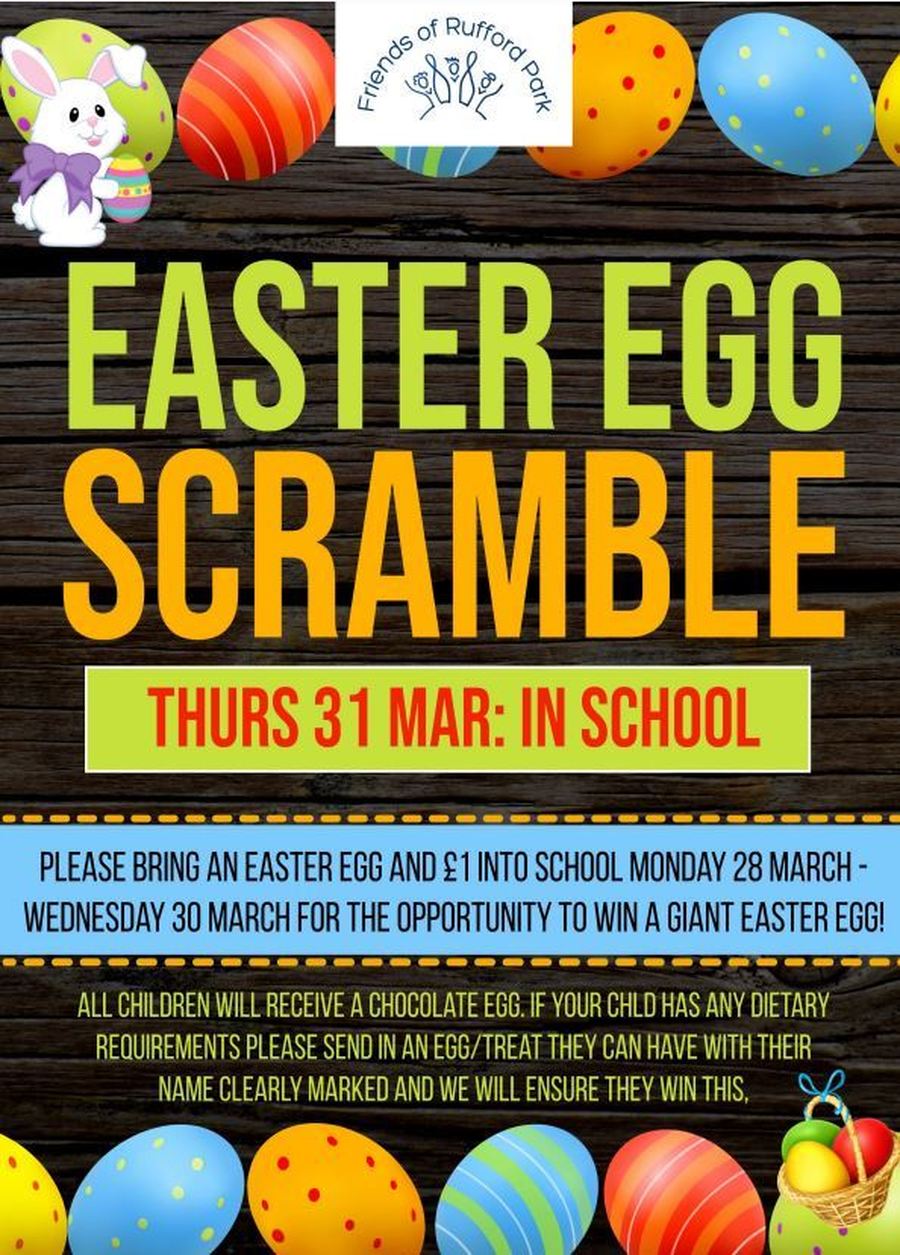 Bake Sale 18.3.22 School Hall at home time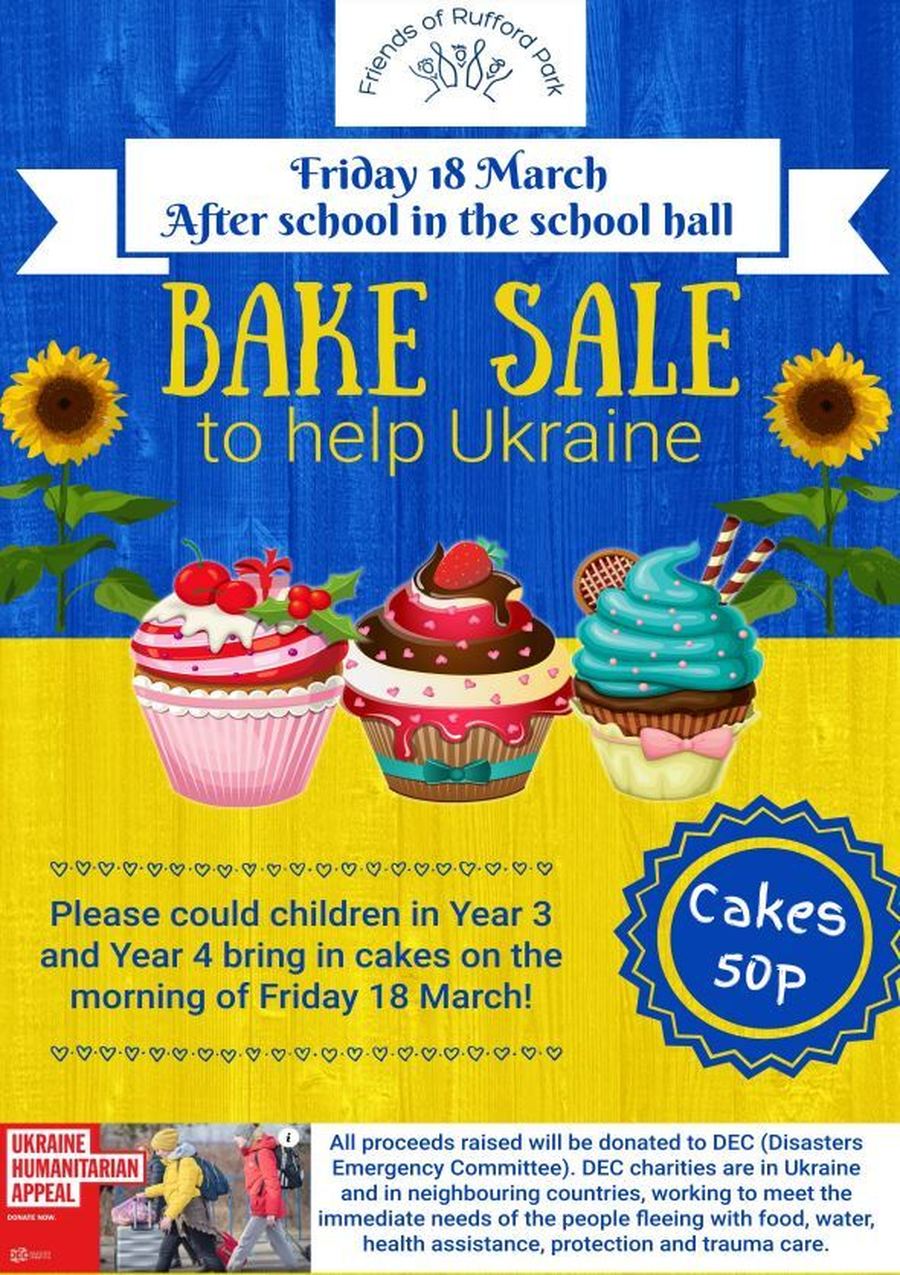 World Book Day: book swap 3.3.22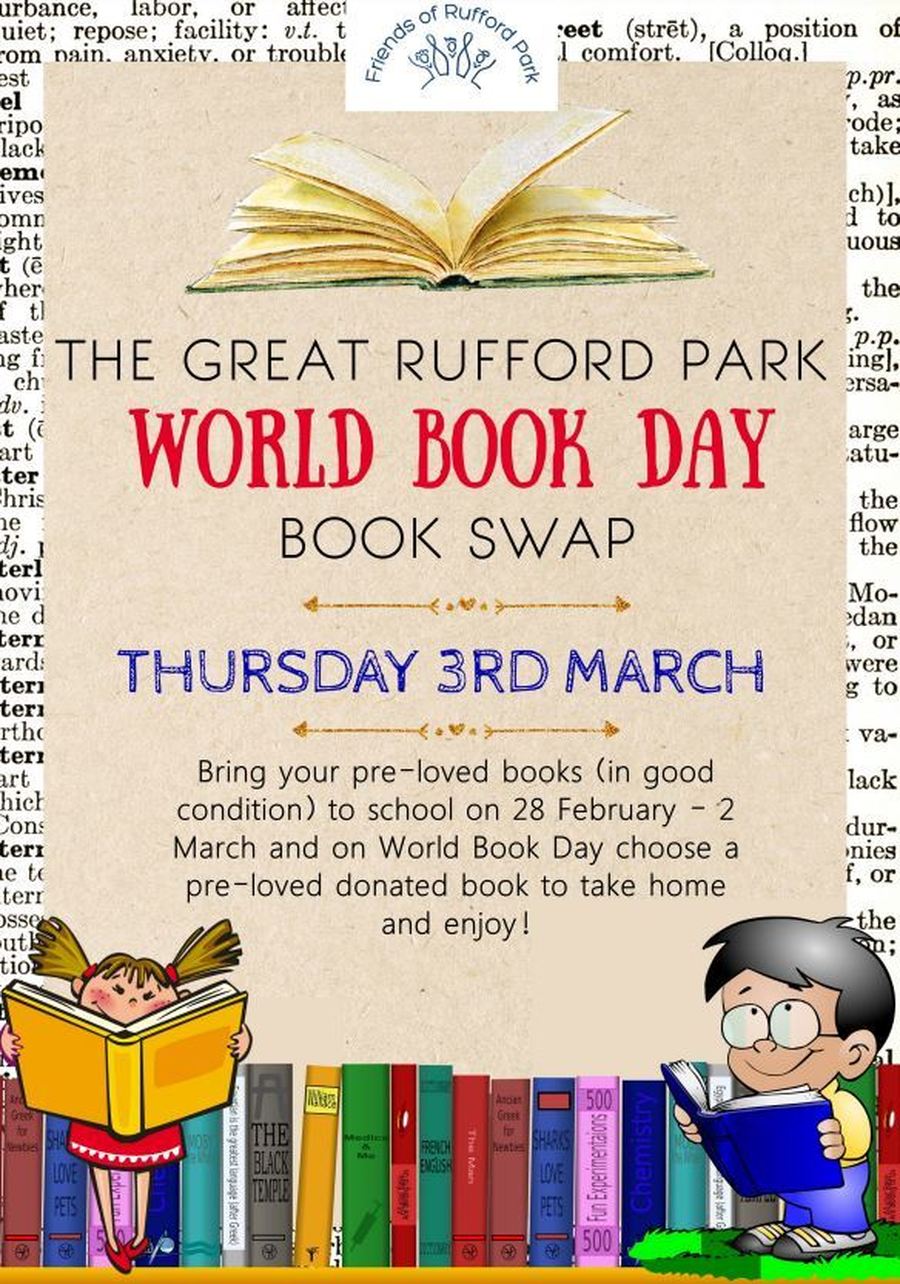 Bake Sale 18.2.22 KS2 Playground at home time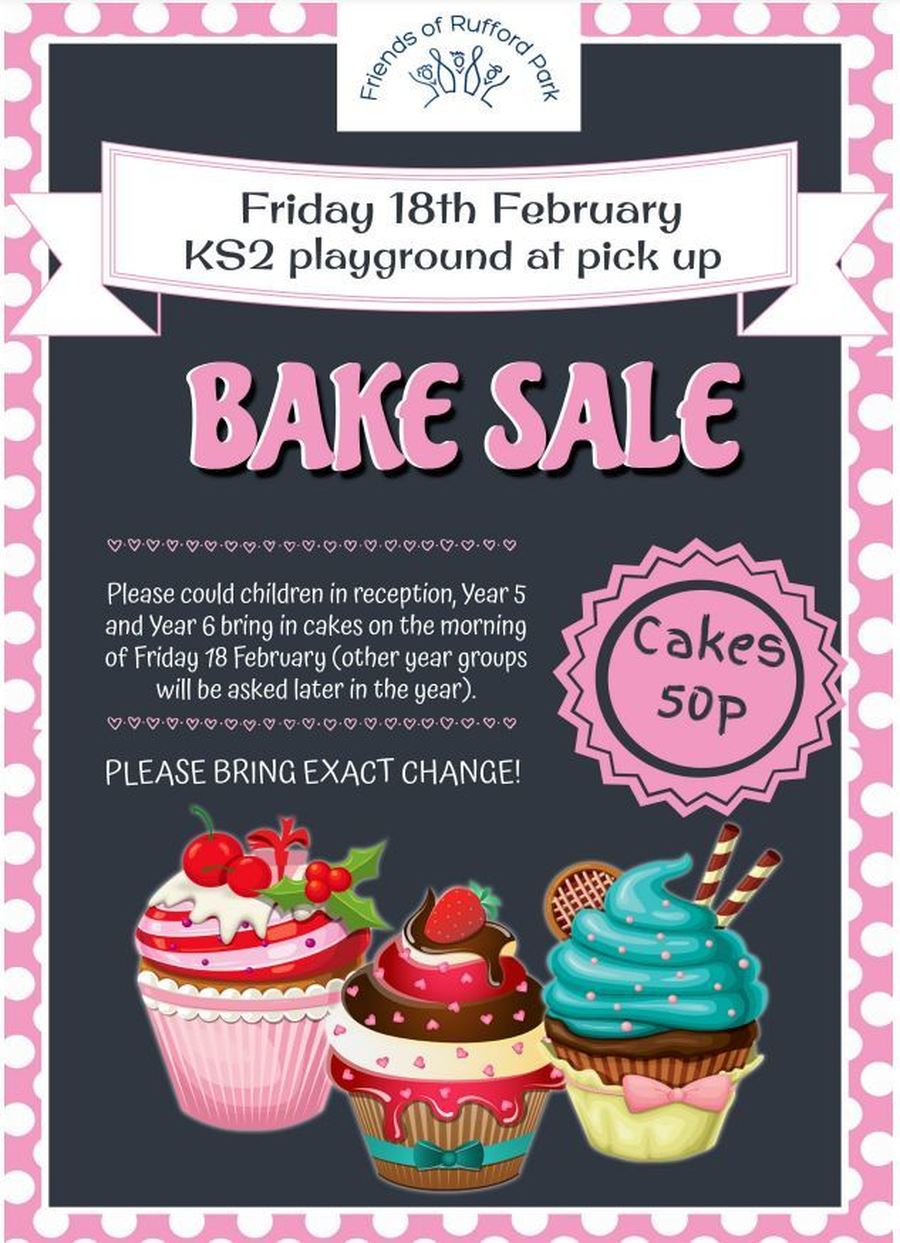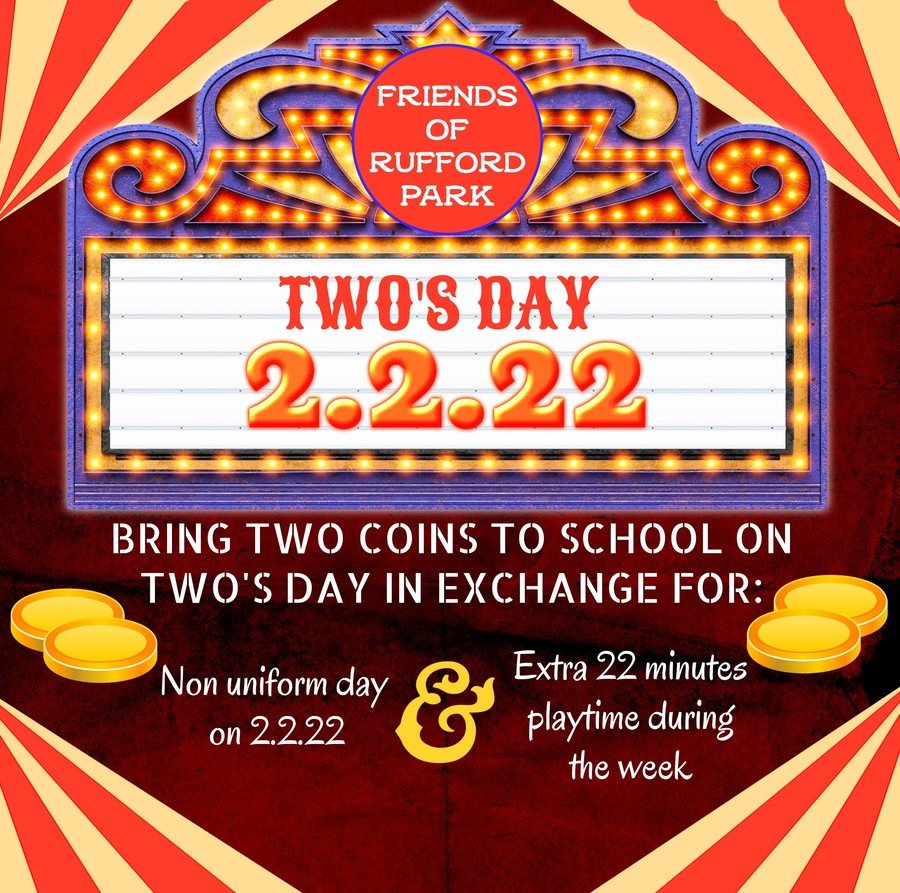 Amazon Smile - please read the poster below and help raise additional funds for the school's registered charity PTA.
Reasons to join FORP poster
Summer Fun Day: Friday 2 July 2021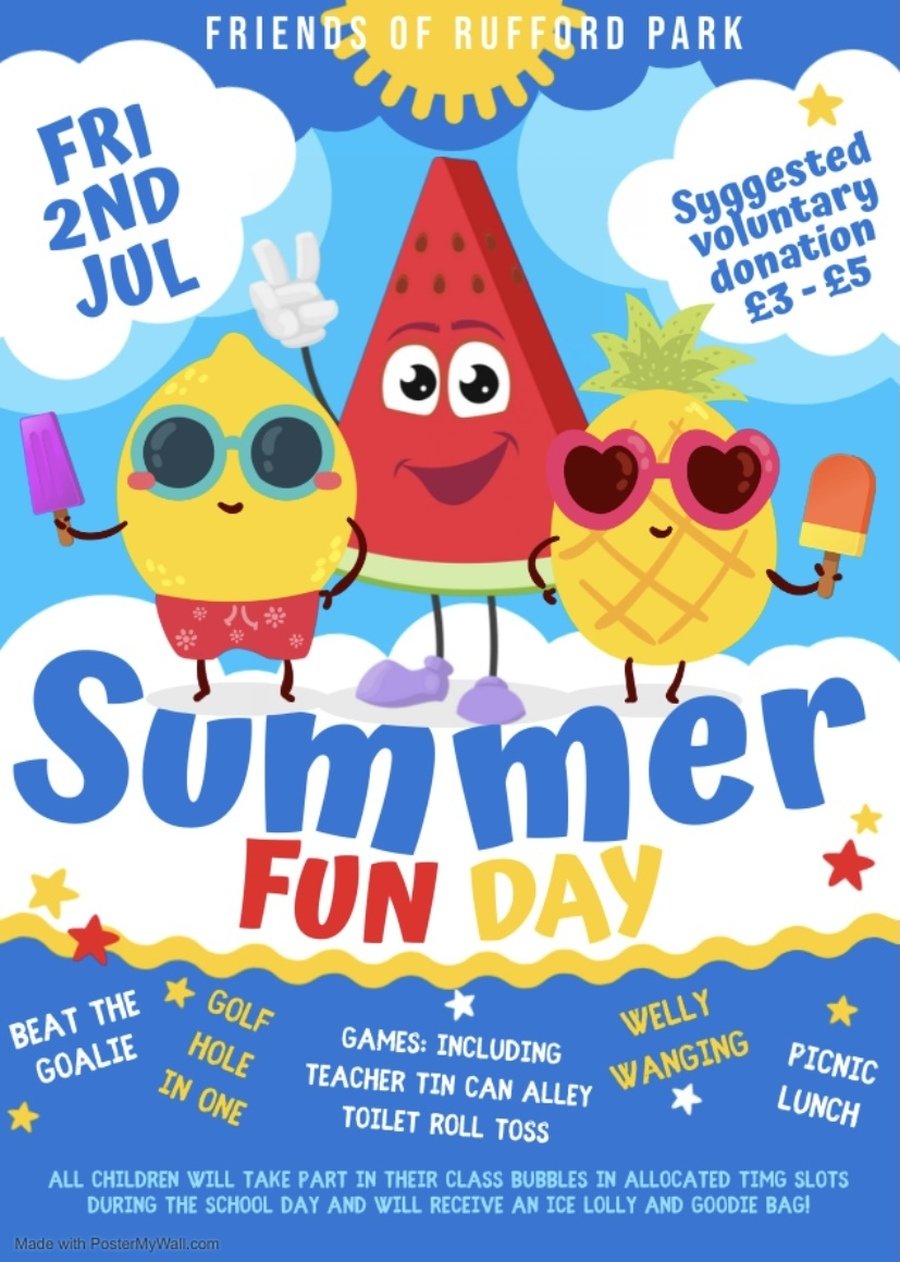 Make the Rules: Friday 28 May 2021
Please read the poster and the letter (below) and support the next Friends of Rufford Park fundraiser. The letter will be sent home on Monday 24 May.
Bag2School Friday 21 May 2021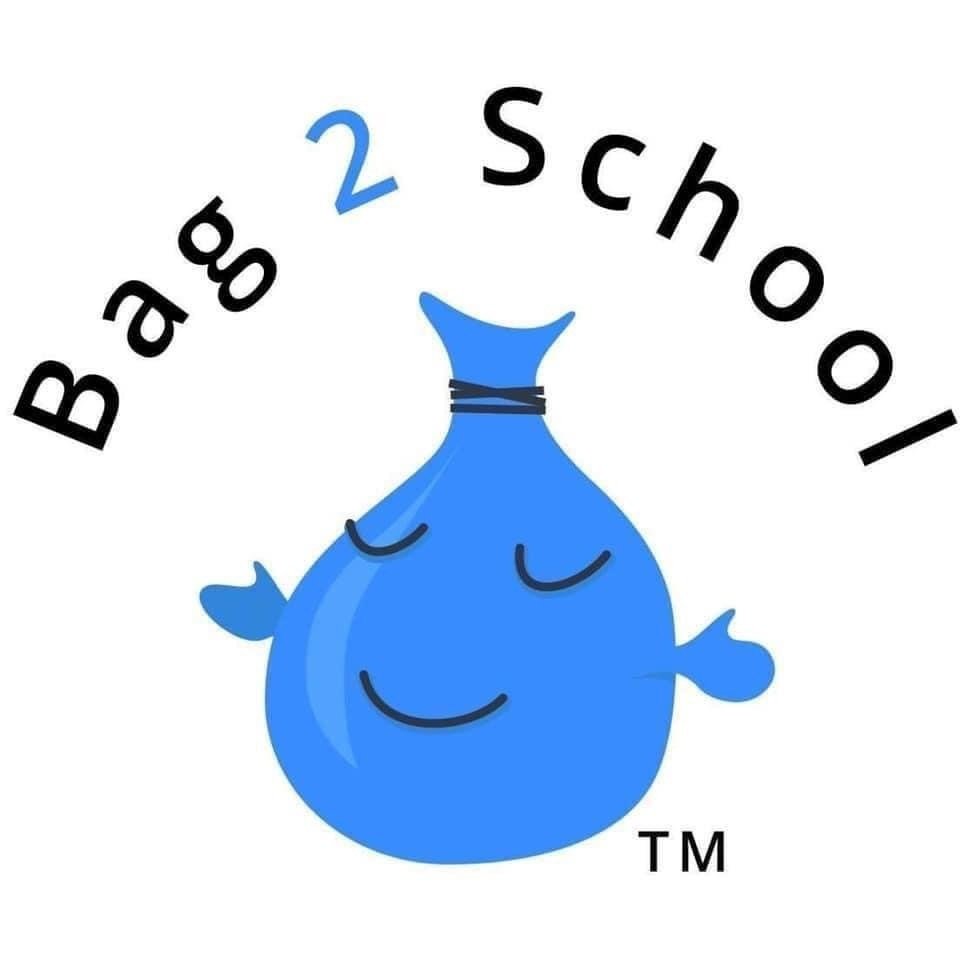 Advance notice in case you may be having a Spring clear out! No bags will be sent home so please just use bin bags you have at home to fill with any unwanted items from the list below (no school uniforms please). We'll confirm when you can start dropping off at school in due course but for now, just hang onto them at home & ask friends & family too for donations-the more weight means more funds for our school.
*Paired shoes (tied together or elastic band)
*Handbags
*clothes (no school uniforms)
*Hats
*Bags
*Scarves & ties
*Jewellery
*Lingerie
*Socks
*Belts
*Household linen/curtains/towels/bedding
Rufford Races to Lapland 1 -13 December 2020
Please find below the details of our Christmas fundraising plans below. We hope that every family can get involved with this exciting and healthy event and help raise as much money as possible for school.