INFORMATION FOR PARENTS
Year 6 is taught by Mrs Trotter and supported by Mr Smith.
We are looking forward to an exciting and busy year ahead!
To help you to support your child's learning please ensure that they are reading at home at least three times a week.
Homework is given out on a Friday to be completed and handed in on the following Wednesday. Spelling lists are also given out on a Friday to be tested on the following Friday.
PE is on a Monday and Friday - both indoor and outdoor kit is required in school.
Please click here to see your child's latest class newsletter.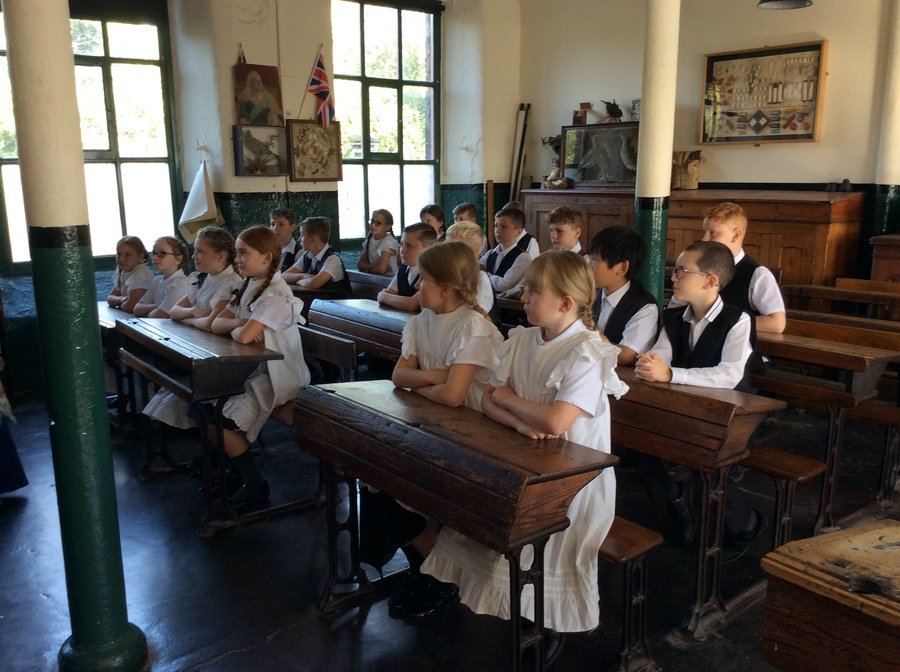 Photos of our fantastic trip to Armley Mills.
The children had a fantastic time at Armley Mills learning about the Victorian era and attending Victorian school.
Happy New Year!
Welcome back. We have a busy term ahead and are looking forward to our residential trip to Peat Rigg.
See below for information for parents.
Christmas show
Years 5 and 6 put on a fantastic show for our festive production – A YEADON WARTIME CHRISTMAS. The children sang a mixture of wartime and Christmas songs, shared our work from this term's WW2 topic and performed a monologue based upon the life of John Denison, a teenager living in Yeadon during the war. Many thanks to www.aireboroughhistoricalsociety.co.uk for use of original photos and research.
Mosque trip
Maple Tree Class enjoyed a visit to a mosque in Bradford as part of our RE topic. We were given a tour of the building, followed by a talk about the different beliefs and traditions of the Islamic faith.
Judith Rhodes talk
Many thanks to Judith Rhodes, who visited our class and taught us about the Kindertransport for our WW2 topic. Judith showed us a documentary about her mother, who came to Britain in the 1930s after escaping Nazi Germany. She also brought the actual suitcase her mother used while fleeing persecution and some of her original possessions, before taking questions from the children.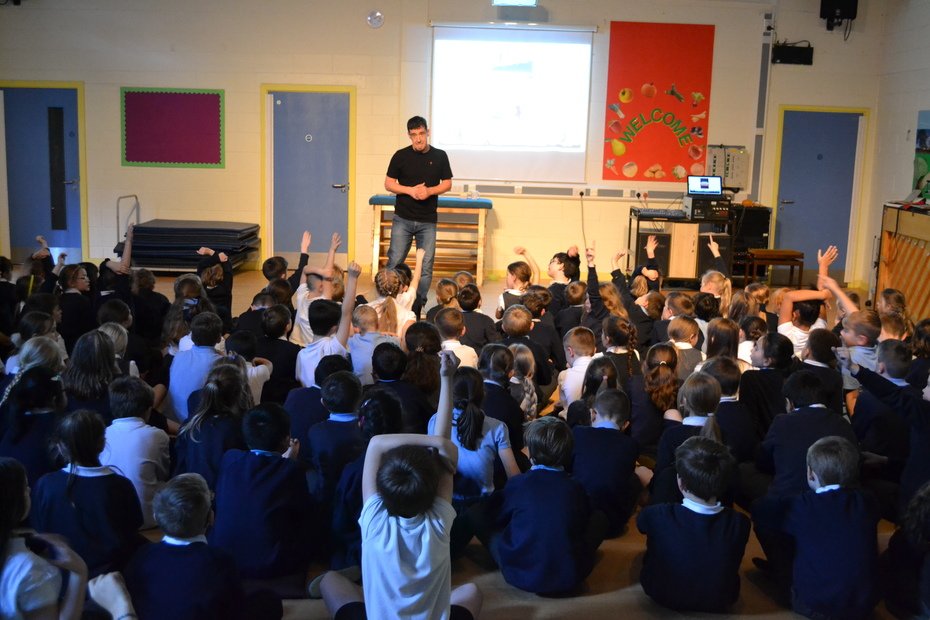 Author Visit & Armistice Centenary
Key Stage 2 enjoyed a visit from popular children's author Tom Palmer, whose latest novel - Armistice Runner - is partly set during the First World War. As part of the commemorations for the Armistice Centenary, we also decorated the school with poppies and visited Yeadon Town Hall to read the names of all the local men who fought in the conflict.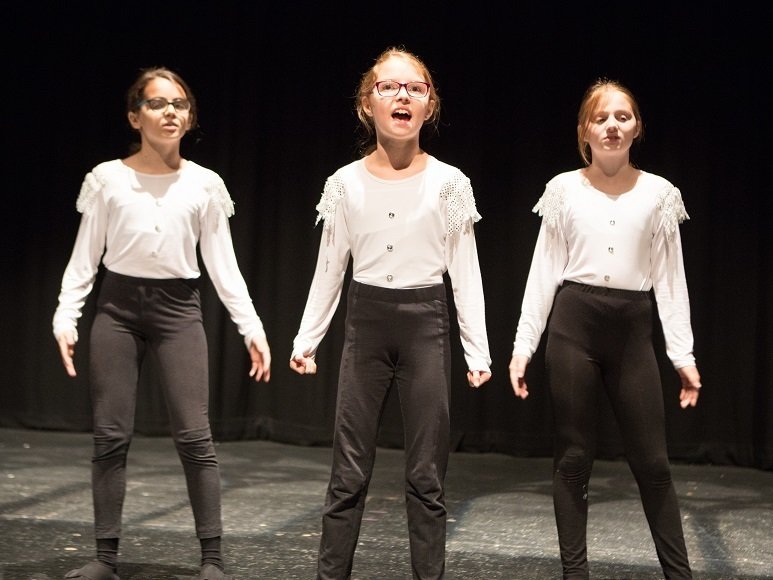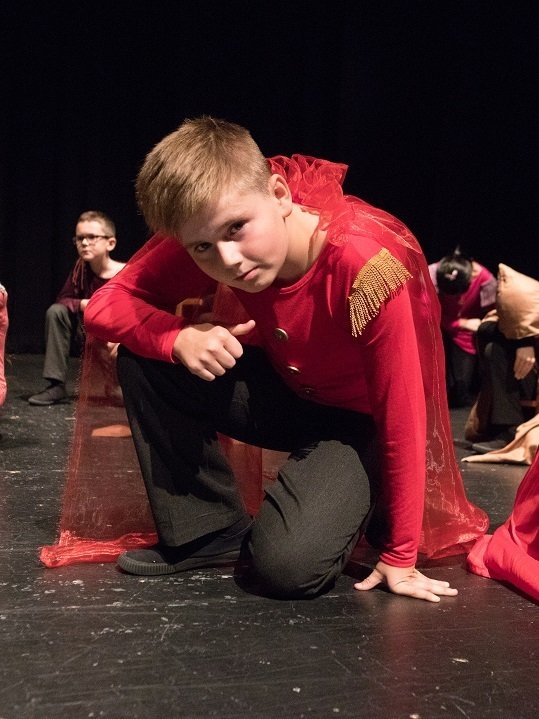 Romeo & Juliet
A huge congratulations to our KS2 Drama Club, who gave an outstanding performance of Romeo and Juliet at the Carriageworks Theatre in Millennium Square. Our young cast performed brilliantly in front of over 300 paying members of the public as part of the Shakespeare Schools Festival 2018 - a date they'd been rehearsing for since May.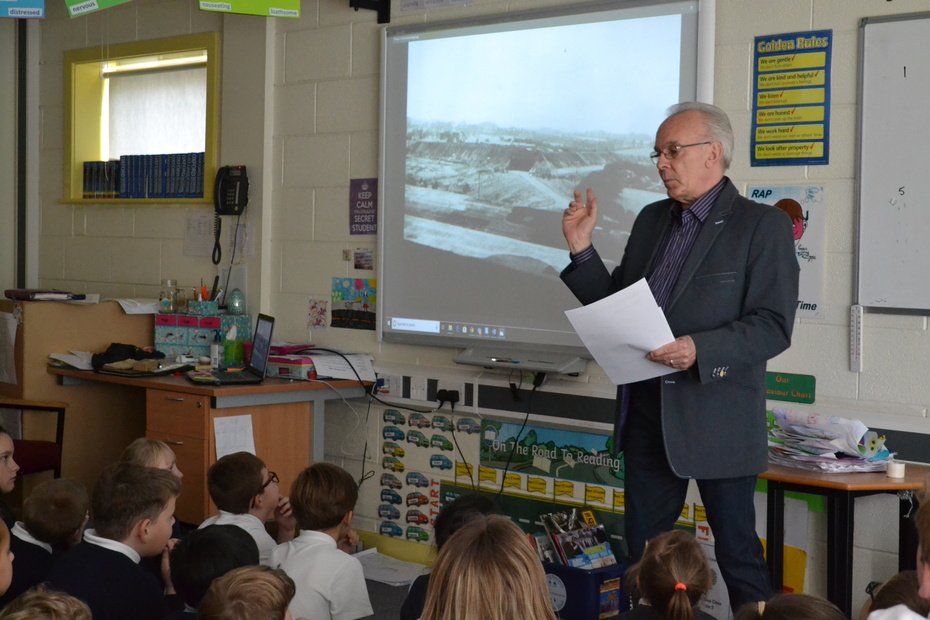 Local History Talk
A huge thanks to Carlo Harrison of the Aireborough Historical Society for delivering a brilliant local history talk to Year 6 for our World War 2 topic. The children were fascinated to see pictures of Yeadon during the Second World War and handle original artifacts from the period.
Eden Camp Trip
We had a fantastic day out at Eden Camp in Malton as part of our WW2 topic! This unique modern history museum was built on the grounds of a former prisoner of war camp. The children experienced the sights, sounds and smells of life on the Home Front and Front Line - including the Blitz, a German U-boat and a 1940s music hall.
Outdoor adventure at Herd Farm
Maple Tree Class had a fantastic residential at the
Herd Farm
outdoor activity centre. The screams and laughter were heard for miles as we tackled a variety of activities, including the zip-wire, giant swing and archery!
World Book Day 2019
Year 6 enjoyed dressing up as book characters from The Great Kapok Tree by Lynne Cherry. This links with our spring topic of Rainforests and The Mayans.
Summer 2019
Year 6 enjoyed raft building, kayaking and canoeing at Yeadon Tarn.