Willow Tree Class - Year 3
INFORMATION FOR PARENTS
SPRING NEWSLETTER
A very warm welcome back to school - we hope you all had a lovely Christmas and a well-earned rest. The children have settled in well to the new term and are learning to be more resilient, independent and brave with their learning. There are lots of exciting things happening throughout Spring during our new topic on 'India and Fairtrade'!
Important information
EXTREME READING CHALLENGE: Willow Tree are aiming to become the first class to achieve 100% of our children meeting Mr Cooke's 'Extreme Reading Challenge'. To achieve this goal and be presented with the school trophy in Friday's Celebration Assembly, we need every child to read at least five times a week – as evidenced by their reading record. Families are welcome to record any additional books children have chosen from home. Regular reading at home with your child is the biggest contribution you can make to your child's education and has a huge impact on their learning across the curriculum – as well as their future opportunities in life. Well done to the children who are already meeting this target every week! As you can see below, every extra minute of learning really does count.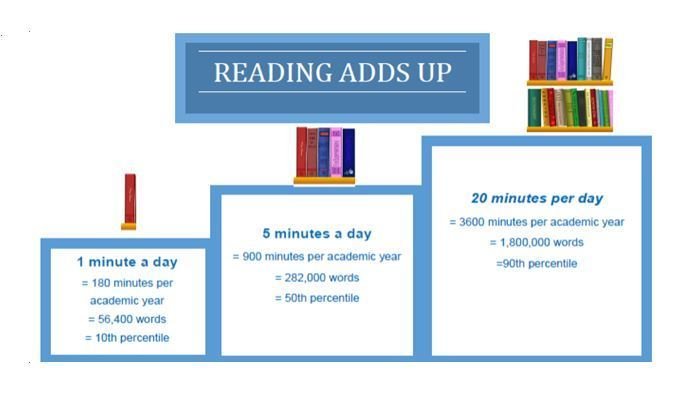 TIMES TABLES: We encourage regular practice which is crucial in helping your child feel confident. Ask your child which of the following times tables badges they have been awarded in Friday's Celebration Assembly…PTO
BRONZE: x2, x5, x10
SILVER: x3, x4, x6
GOLD: x7, x8, x9
SUPER GOLD: All times tables at speed (including x11 and x12).
Regular chanting of times tables can be a big help, as well as the use of online resources such as Mathletics, Purple Mash and Topmarks (www.topmarks.co.uk/maths-games).
SPELLINGS: As families have expressed an interest in extra spelling practice, this is a reminder that all children have passwords for the Spelling App accessed through the Rufford Park website – where they can learn high frequency spellings on Word Walls 1 to 3 (or beyond, if they're super keen!).
MATHLETICS HOMEWORK: Each week your child is assigned their maths homework online. Please get in touch if they are struggling to access this superb learning tool.
Curriculum overview: Spring 2020
Our topic this term is 'India and Fairtrade'.
English: Stories from other cultures, poetry and plays. Our current class reader is the fantastic 'Grandpa Chatterji', by the multi-award-winning writer Jamila Gavin.
Maths: Multiplication and division; money; length, perimeter and area; fractions; mass and capacity
Science: States of matter; Living things and their habitats
Computing: E-mail; Writing for different audiences
Music: Soul (Lean on Me); BBC Ten Pieces Repertoire
Art & DT: Painting; Food technology
History / Geography: India and Fairtrade (including atlas work and use of digital technology)
P.E.: Year 3: tennis and dance/gymnastics
R.E.: What faiths are shared in our country?
P.S.H.E.: Healthy Me
French: Family and Ourselves
Staff and Contacts
If you have any quick queries or messages about your child please do not hesitate to find me (Mr Kyriacou), Miss Rushworth or Miss Peacock at the beginning or end of the school day. If you would like to book an appointment with me, please contact the office. Our priority will always be the happiness and well-being of your child, so please do not hesitate to get in touch if you have any concerns.
School Closure: Working from Home Updates
Please check this area every Thursday for a weekly update on work and well-being from Mr Kyriacou.
To make it easier for you to access each week's update, they will now all be separate links.
Click on the links below to view.
Willow Tree Home Learning - 13.7.20
Willow Tree Home Learning - 6.7.20
Willow Tree Home Learning - 29.6.20
Willow Tree Home Learning - 22.6.20
Willow Tree Home Learning - 15.6.20
Willow Tree Home Learning - 8.6.20
Willow Tree Home Learning - 1.6.20
Willow Tree Half Term Message - 25.5.20
Willow Tree Home Learning - 18.5.20
Willow Tree Home Learning - 11.5.20
Willow Tree Home Learning - 4.5.20
Willow Tree Home Learning - 27.4.20
Willow Tree Home Learning - Example Timetable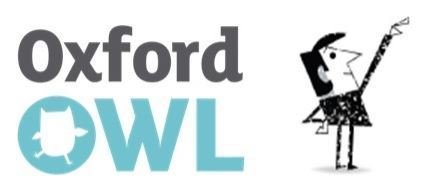 For morning reading, children can use their own books from home, or the Oxford Owl e-books accessed at: www.oxfordowl.co.uk/please-log-in?open_loginbox=true
You'll need to click on the pink 'My class login' button, before entering the username and password below – then select your child's age group
Username: willowtreeclass
Password: year3
Scroll down to the bottom of this page to see links to some fantastic learning websites!
World Book Day
As part of out 'bedtime' theme for World Book Day, Willow Tree have been reading Gorilla by Anthony Browne. The children loved reading this wonderful book, which is filled with lots of little details that the children really enjoyed finding.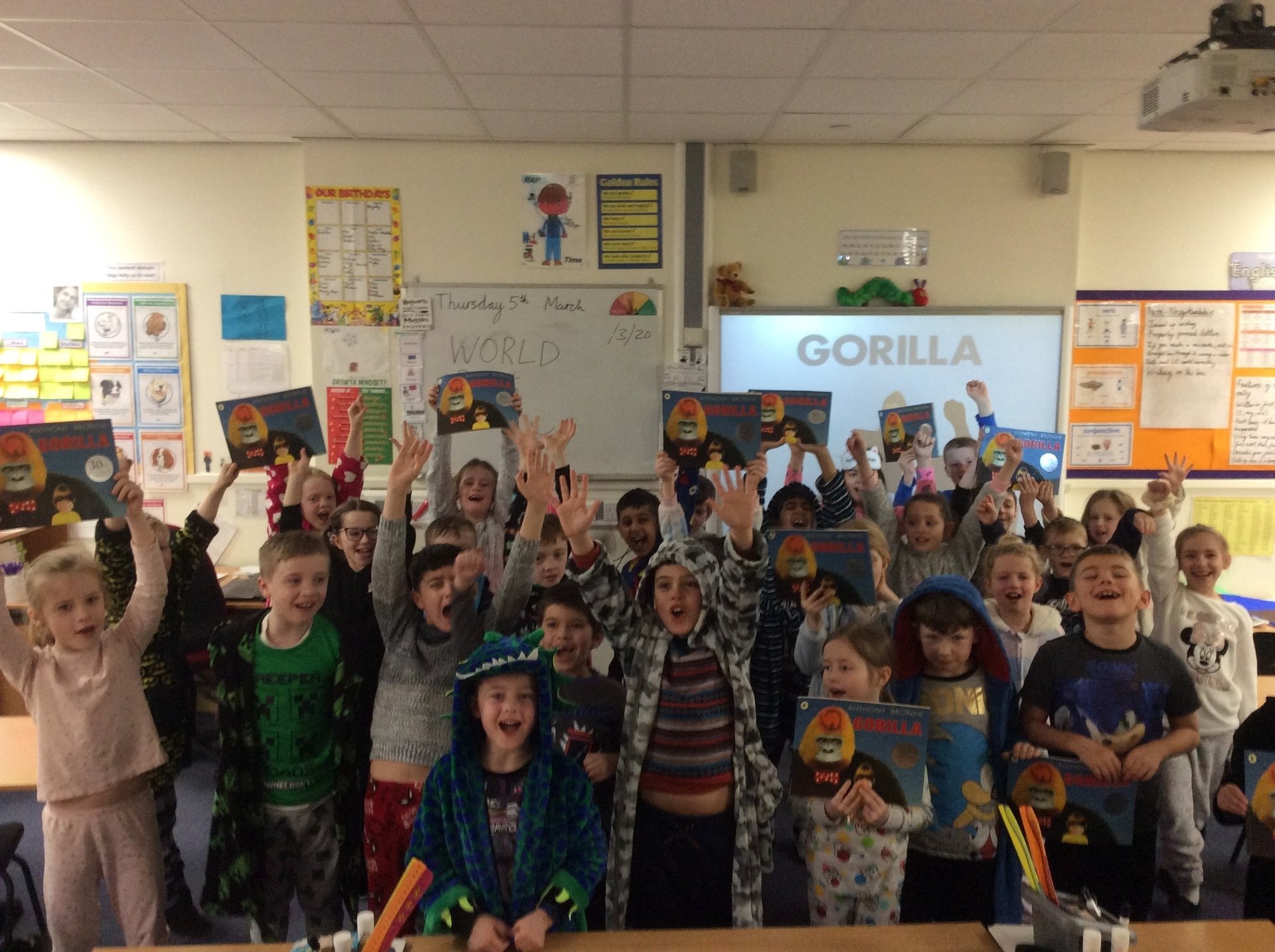 Fairtrade Projects
As part of our 'India and Fairtrade' topic, the children were given the task of researching a variety of countries that are linked with Fairtrade and then to present their research in their own creative way. Some of the countries that were researched included: India, Costa Rica, Kenya and Bolivia. The children then presented their research to the rest of the class. Below are some of the children with their fantastic projects that they have been working on.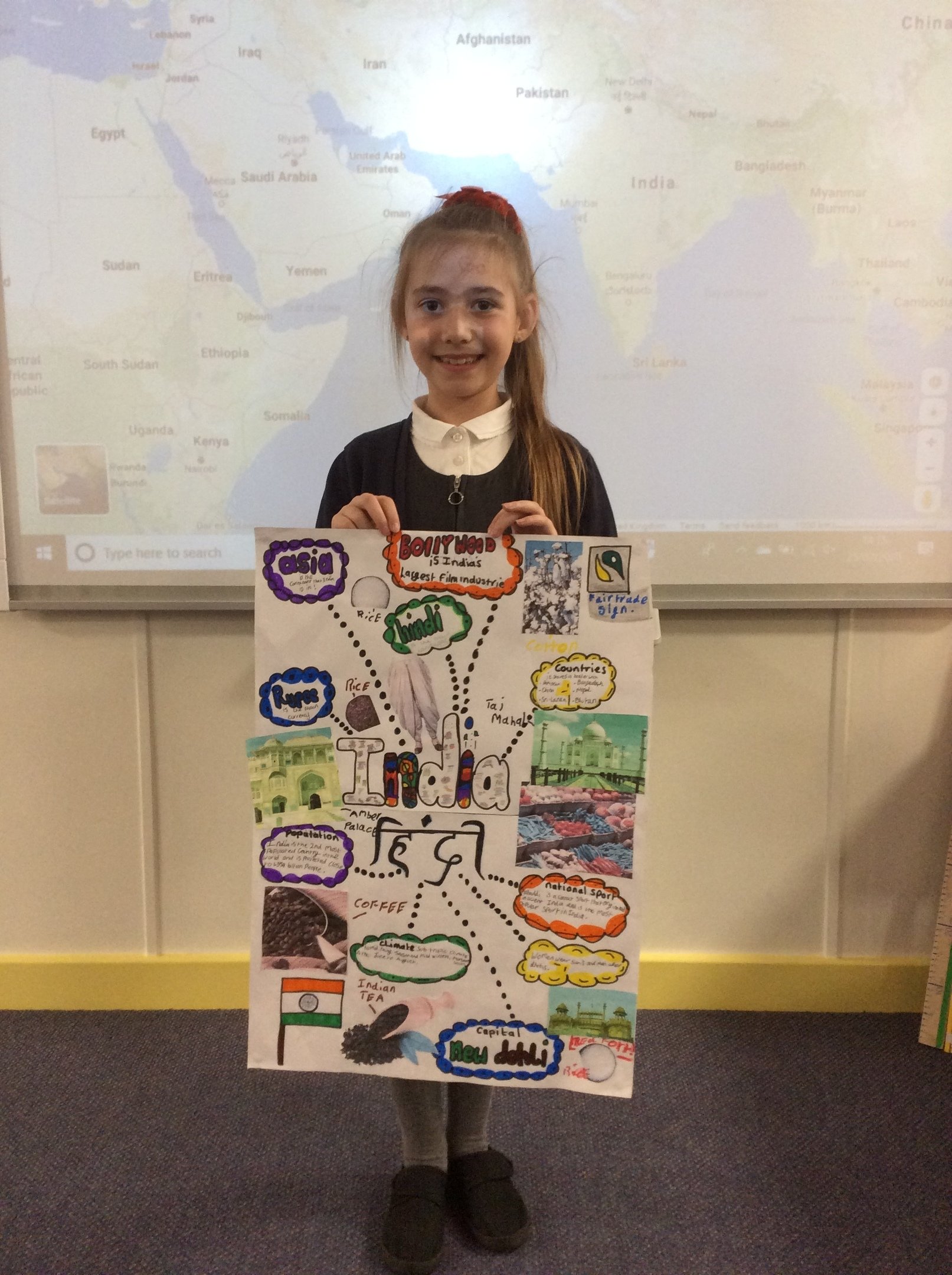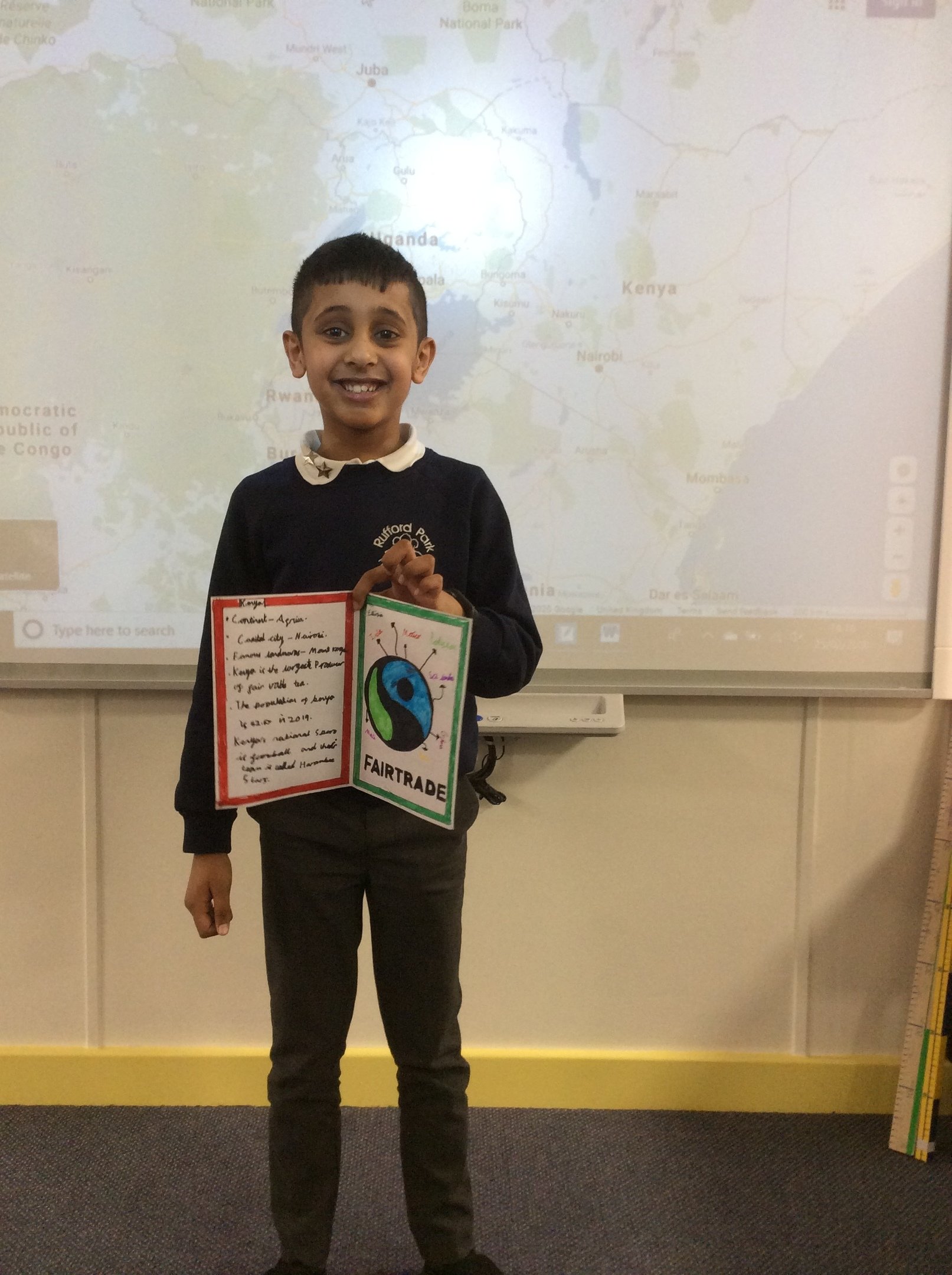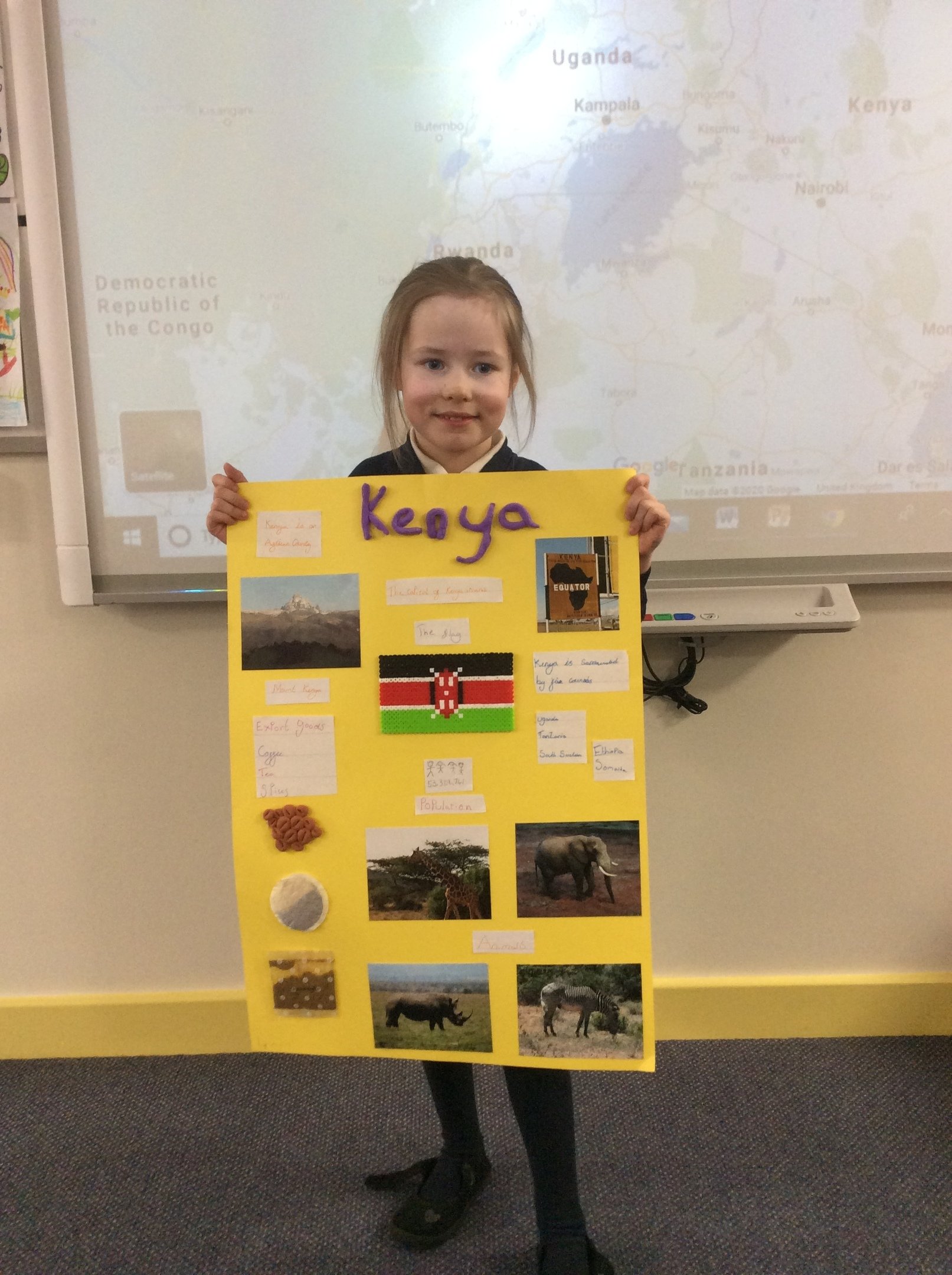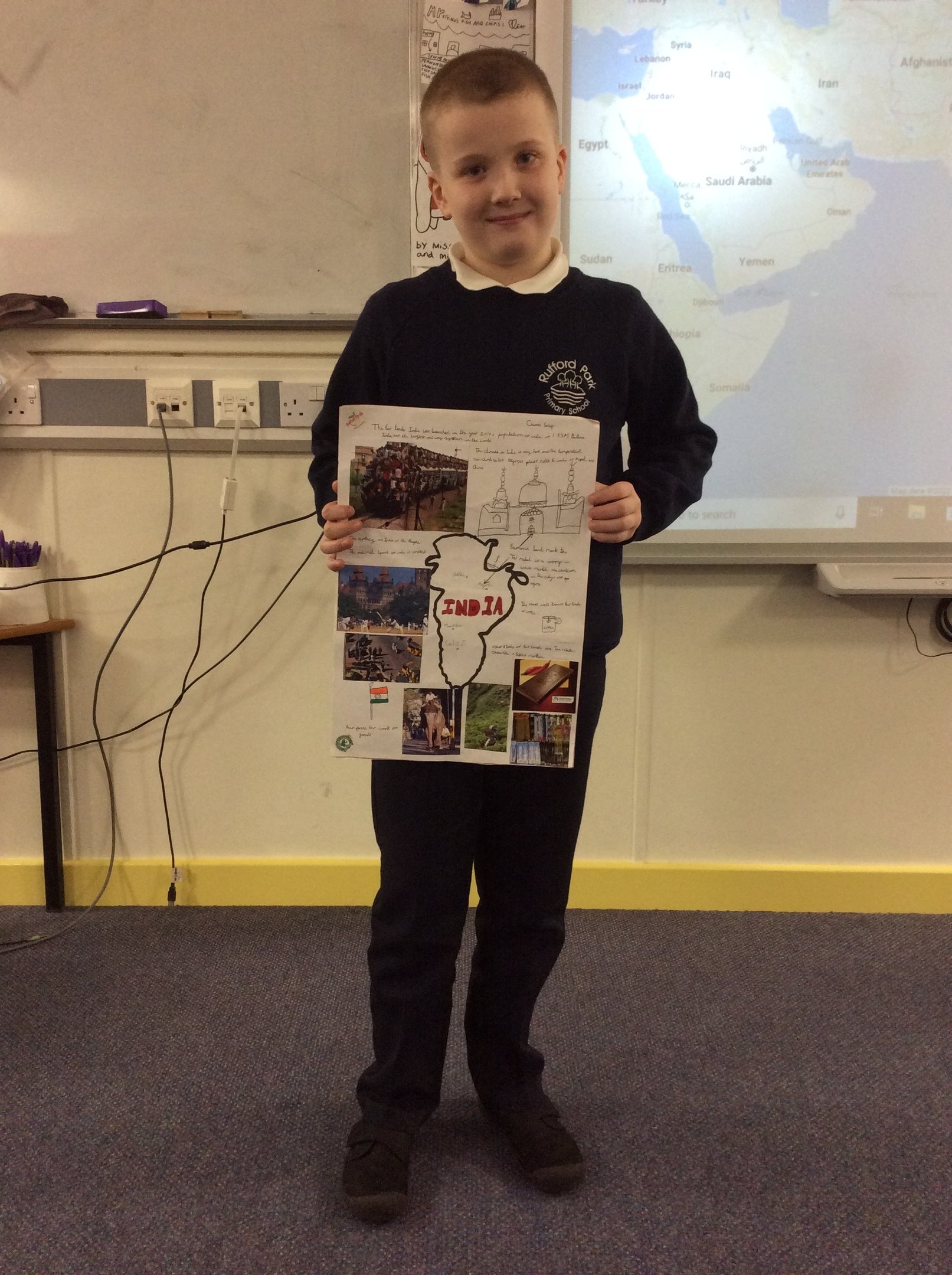 Viking Long Ships
The children have been working really hard on the construction of their viking long ships. They have really enjoyed working in pairs to create them and then paint them together. Here are two examples of the finished ships.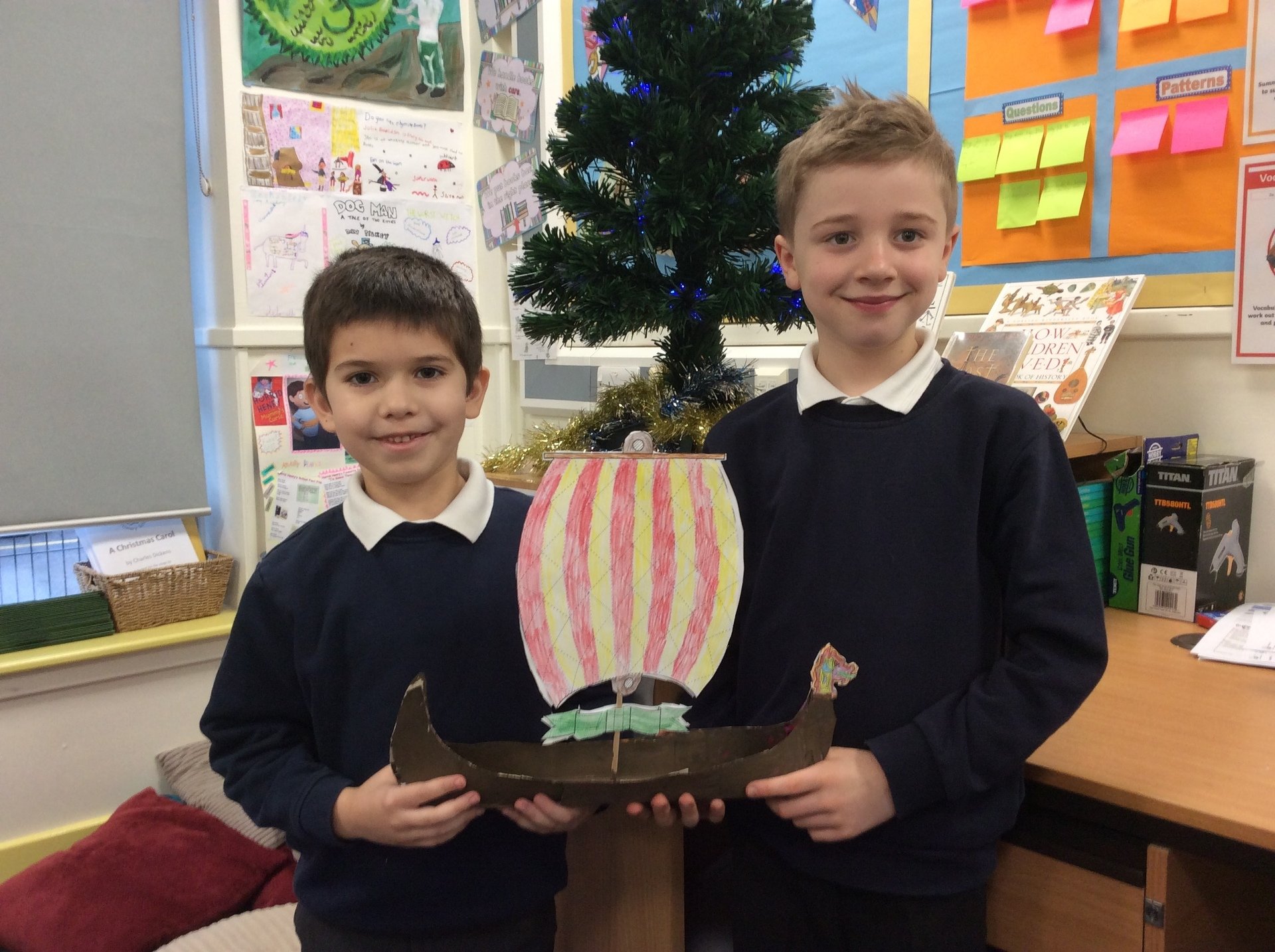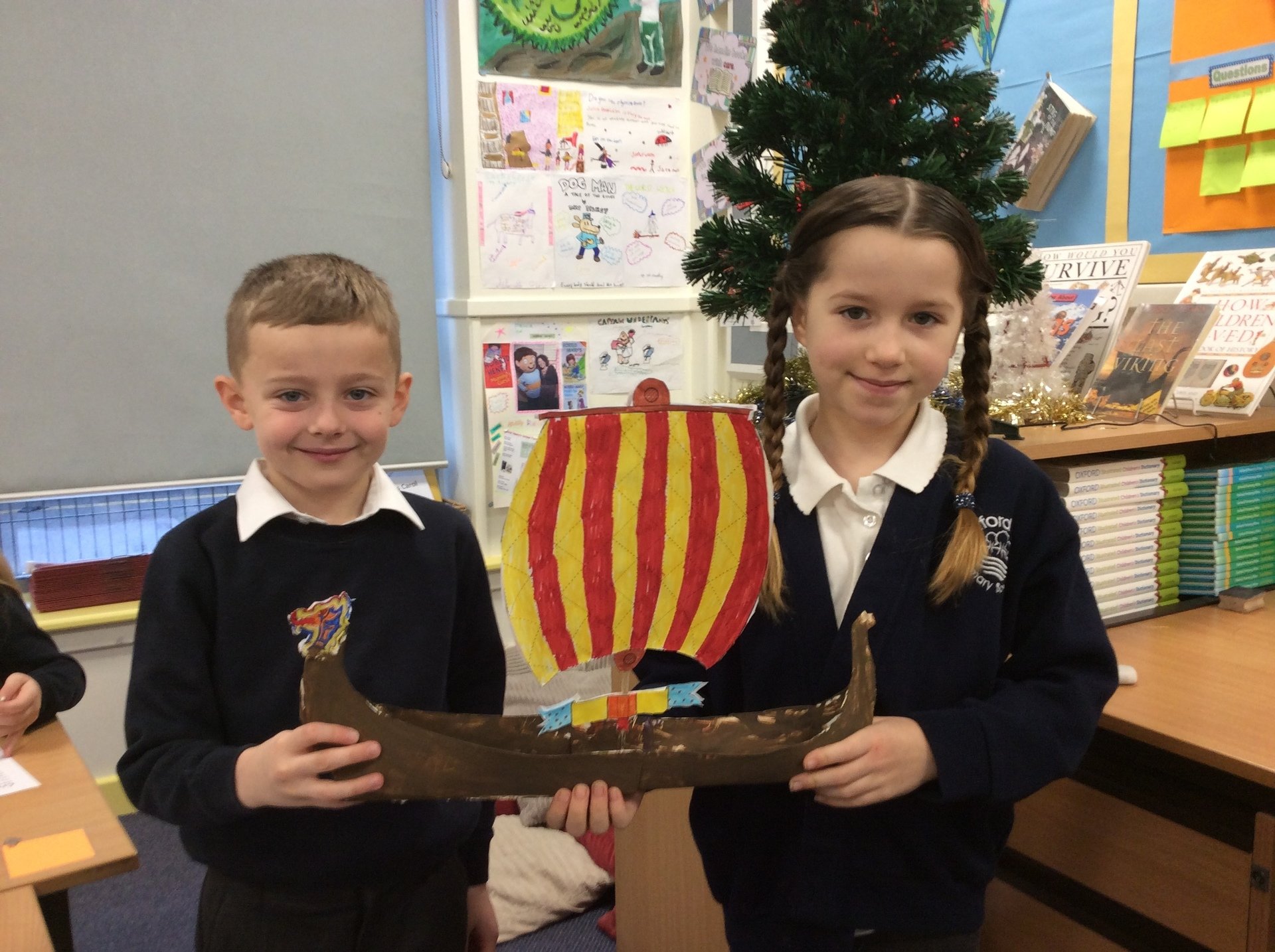 Viking Visitor
Willow Tree Class also enjoyed a visit from historical drama group Tempus Fugit this week, as part of our topic on the Vikings and Anglo-Saxons. The children learnt about life over a thousand years ago, while singing songs and joining in with a performance of 'Thor's Hammer', a famous Viking legend.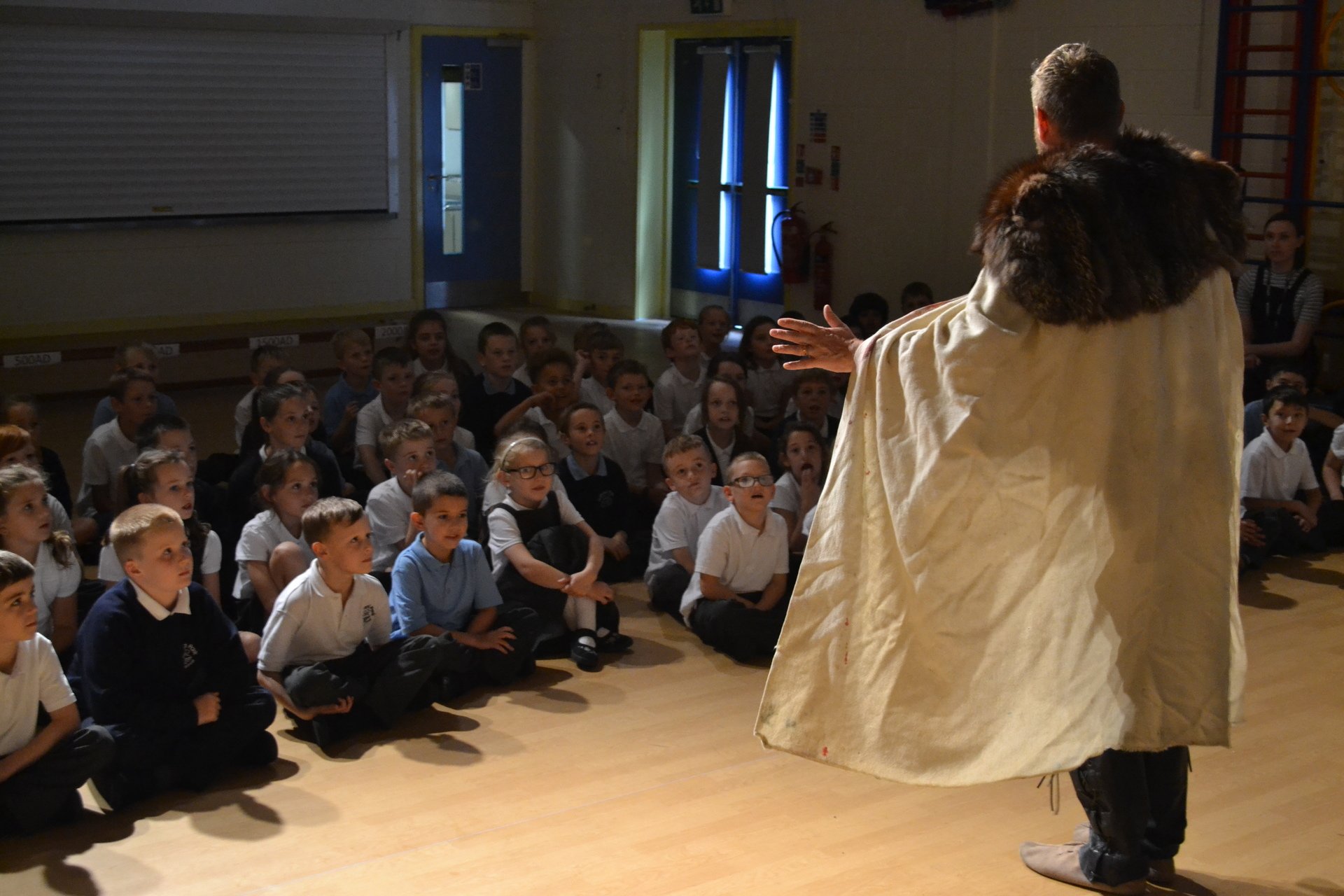 Trip to Murton Park
Year 3's topic this term revolves around the Anglo-Saxons and Vikings. As part of their topic, the children visited Murton Park and spent the day getting to know what life was like as Anglo-Saxon and Viking.