Have you downloaded our free Rufford Park App? Get calendar dates and newsletters straight to your phone. Search for 'School jotter' at the App Store or Google Play Store to download...
Welcome to Rufford Park...
the best start for your child

"Rufford Park is an exceptional school and a brilliant example of high-quality education in an environment where children feel safe and happy."
- MP Greg Mulholland
At Rufford Park Primary we believe that everybody in our school family
should be happy, healthy, safe, cared for, valued and successful.
What is a Rufford Park Learner?
Are you searching for a fantastic nursery in Yeadon?
Click here to find out what we can offer your child...
Latest School Calendar Events
Julius Caesar Drama Club

12

Sep

2014

3:20 pm - 5:00 pm

Scenes 9, 11, and end of 10 (Kara, Kirill, Ben, Charlie, Alex, Dylan, Ben) Children are welcome to bring a healthy snack.

HALF-TERM BREAK

27

May

2017

Football Club

21

Sep

2017

3:20 pm - 4:15 pm

Football Club

21

Sep

2017

3:20 pm - 14 dec, 4:15 pm

Lego Club Y1 & Y2

29

Sep

2017

3:20 pm - 06 oct, 4:30 pm @ Beech Tree Classroom

Lego Club Year 1 & Year 2
EXTREME READING 21.10.19
Please enjoy the photos below to see Rufford Park staff going to the 'extremes' to keep up with their good reading habits...
Cross Country at Middleton Park 21.9.19
This weekend children from Year 3 to Year 6 took part in the first Leeds Schools Sports Athletic Association (LSSAA) Saturday Cross Country event of the season. This was also the first time that Rufford Park had ever entered this competition and is hopefully the first of many to come. The children represented the school brilliantly and gave their very best in the races. A big thank you to all the children, parents and staff who attended.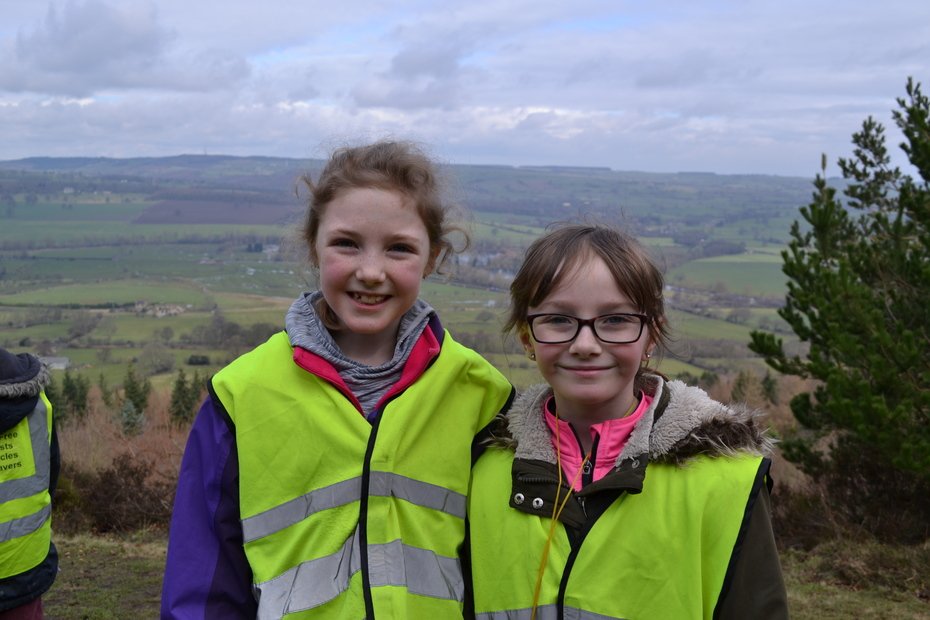 Year 4 residential
We had a brilliant (and very muddy!) residential at the award-winning Nell Bank centre in Ilkley in March. The children took part in a variety of fantastic outdoor activities, including pond-dipping, orienteering, a nature trail, den-building and a magical night walk followed by hot chocolate!
Danelaw Trip
We had a fantastic day out in September - living the life of Vikings at the Danelaw Centre for Living History, near York. Throughout the day, the children learnt to farm the land, guard their village from Anglo-Saxons, grind flour, bake bread, collect firewood, create their own pottery... and much more besides! One child commented: "I wish we could be Vikings every day!"
Click here for photo highlights...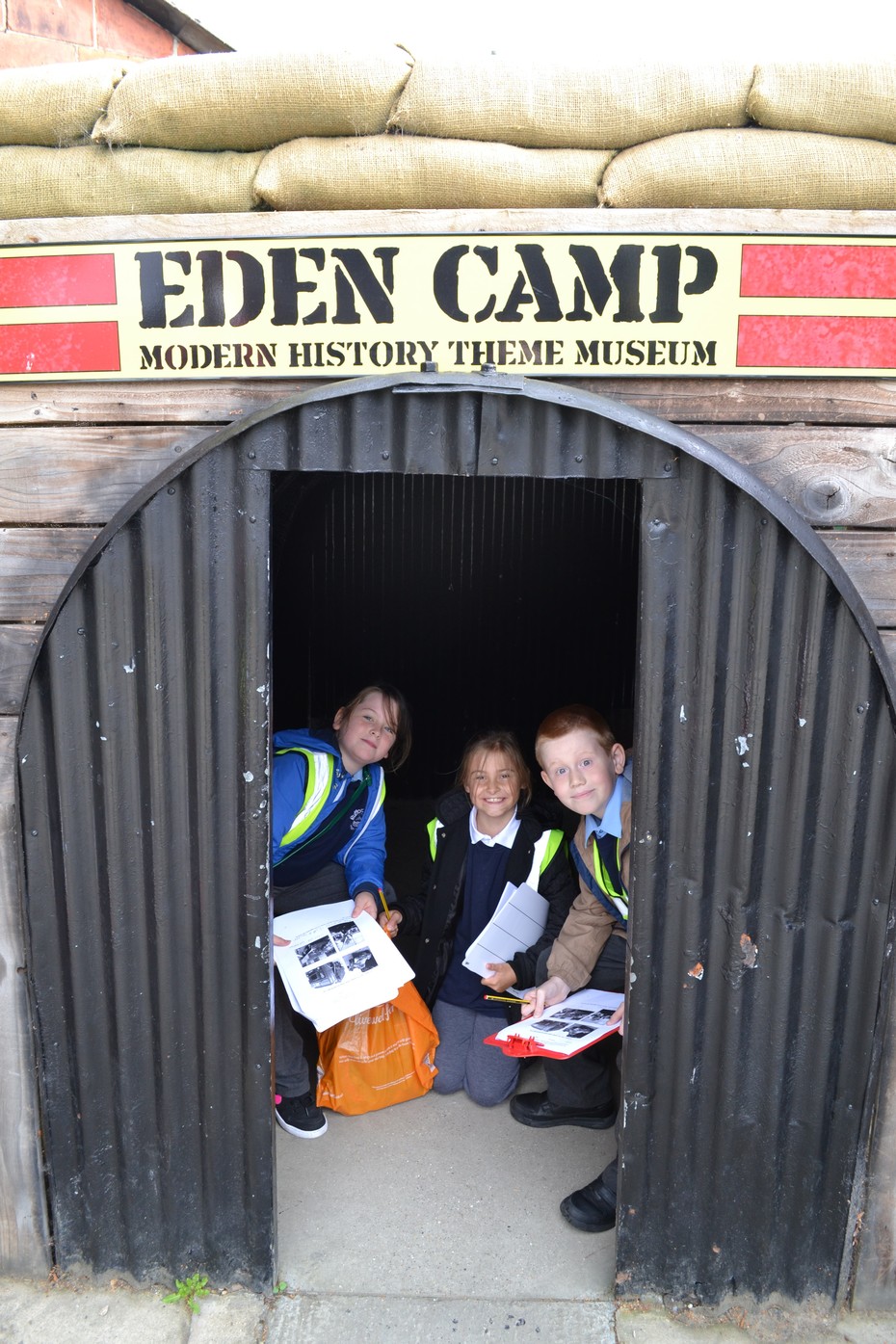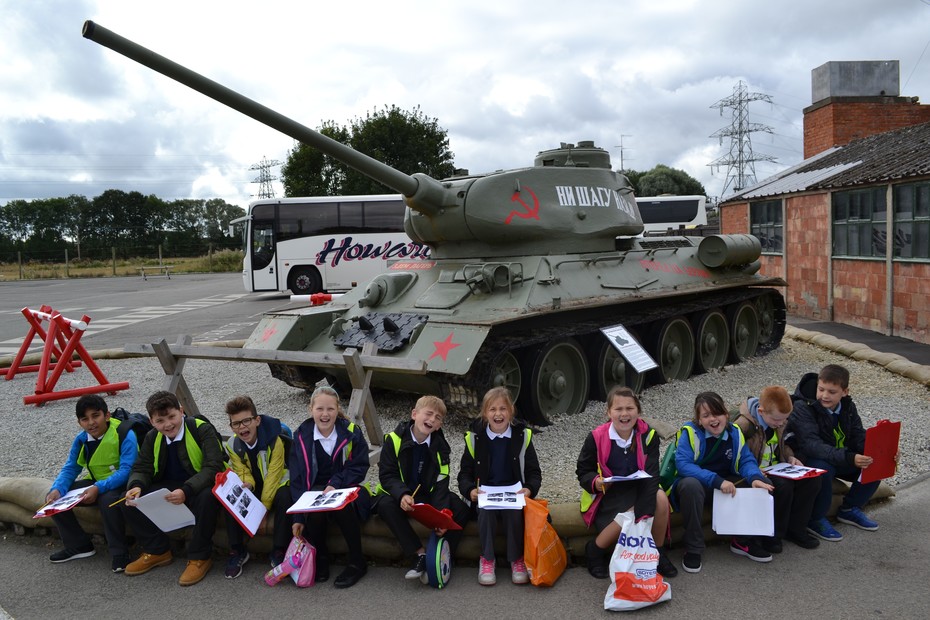 Year 5/6 trip to Eden Camp
Years 5 and 6 had a fantastic trip to Eden Camp in Malton for their WW2 topic. This unique modern history museum is built on the grounds of a former prisoner of war camp. The children experienced the sights, sounds and smells of life on the Home Front and the Front Line - including the Blitz, a German U-boat and a 1940s music hall.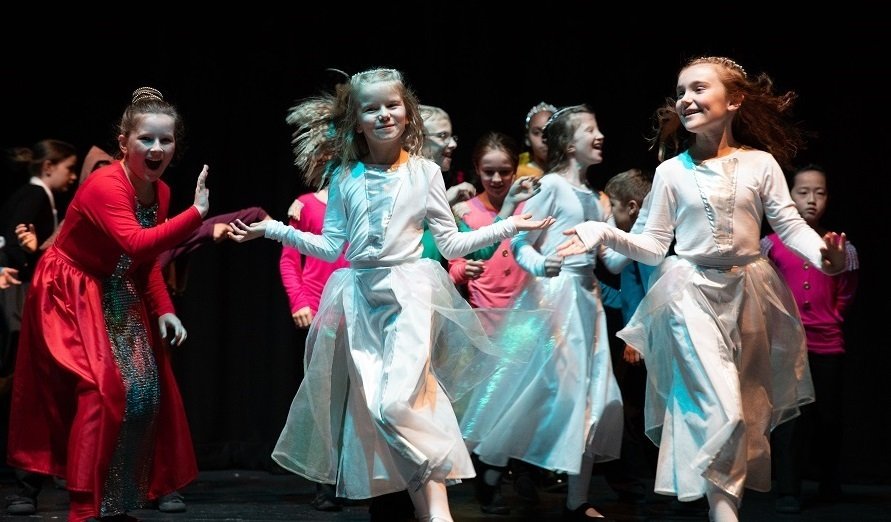 Balanceability and Bikeability training
Children of all ages have been building confidence on two wheels - as part of their Balanceability and Bikeability training. Reception and KS1 have focussed on improving their balance, while Year 6 have developed their knowledge of road safety with professional coaches - cycling all the way to Guiseley and back!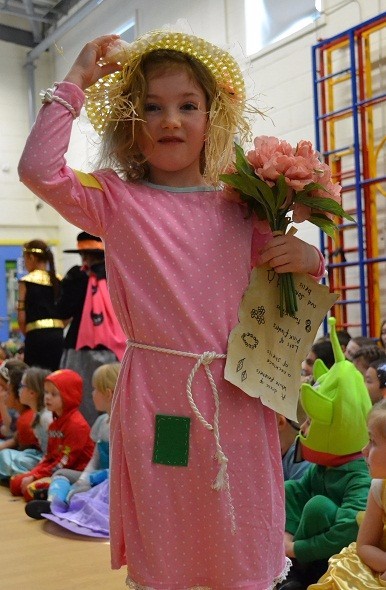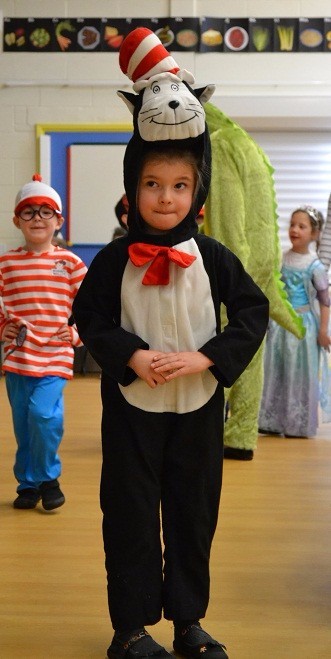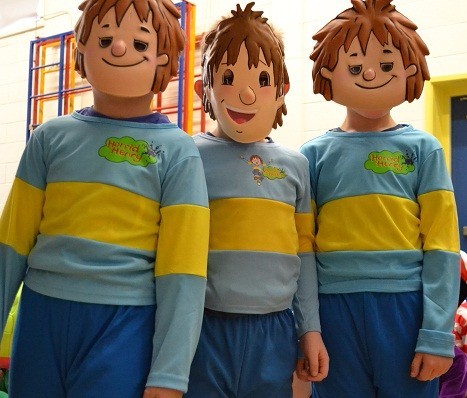 World Book Day
Well done to children and staff for their fantastic outfits, celebrating
World Book Day
! The children enjoyed a day of fun book-related activities - including a parade in the hall - while some classes also visited Yeadon Library. Thank you to parents and carers for all your help with the brilliant costumes!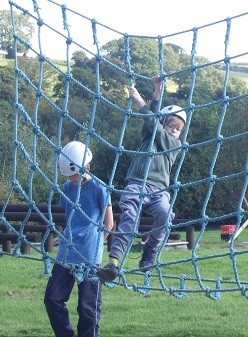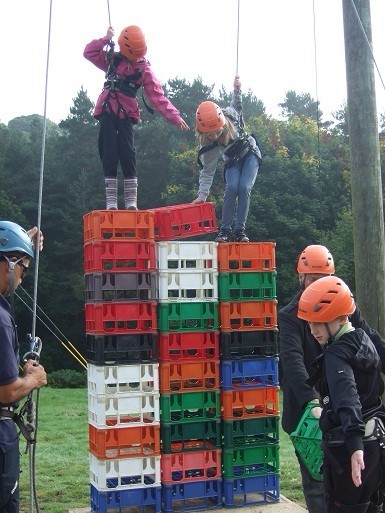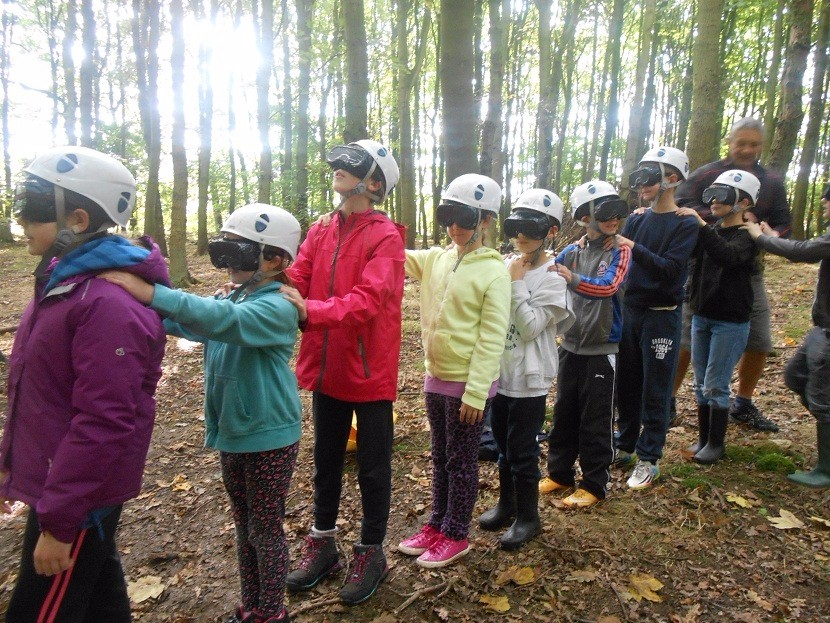 Outdoor adventure at Herd Farm
Maple Tree Class had a fantastic residential in October at the
Herd Farm
outdoor activity centre. The screams and laughter were heard for miles as they tackled a variety of activities, including crate-stacking, assault course and archery!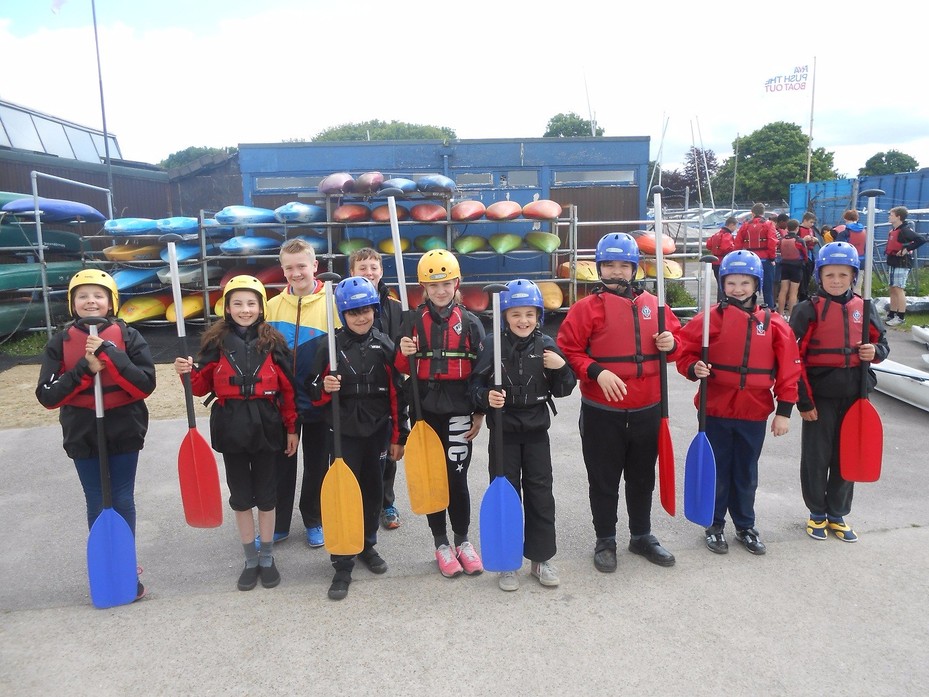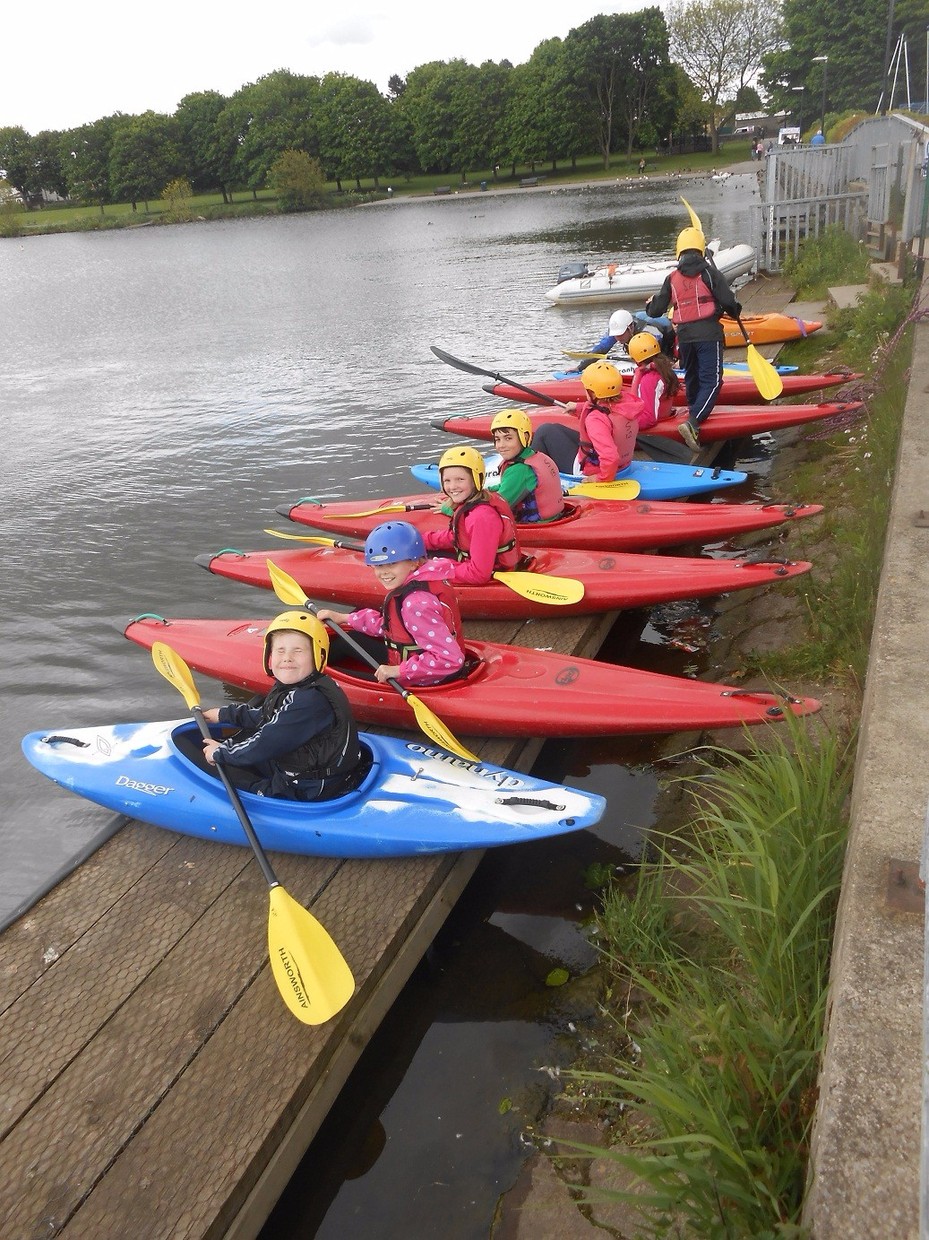 Water Sports at Yeadon Tarn
Maple Tree Class have had a fantastic time enjoying their weekly water sports training at Yeadon Tarn. They have used a variety of boats and faced up to their challenges with great determination!
ART CLUB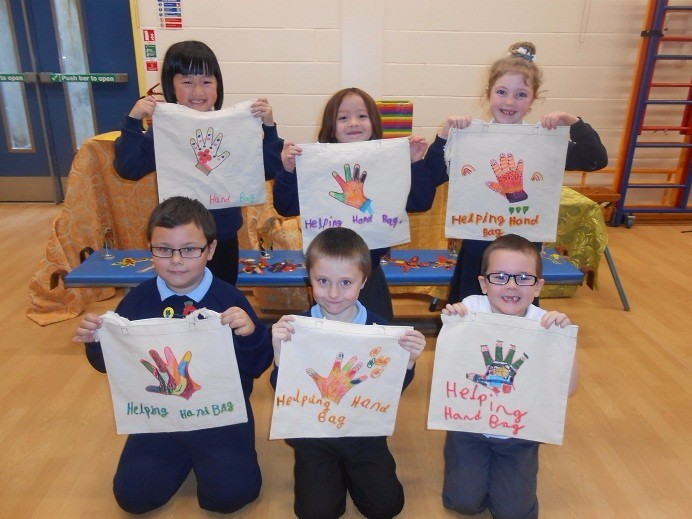 Year 2 have been enjoying Art Club with Mrs Stephenson! The children in this group had fun decorating a 'Helping Hand Bag' and then presented them to teachers in their Art Club assembly. Teachers can now keep their essential equipment in one place ready to carry to other classes!
Run by our Learning Mentor after school, every child in Year 2 enjoys half a term of free classes. Children are introduced to great artists from different cultures and learn to explore different media and methods.
MATHLETICS
Well done to all those working hard on their Mathletics! A special congratulations to Ash Tree Class who recently beat over 20,000 schools to become World Champions in the weekly league tables!
Have you earned your 1,000 points this week? Click here and log on today!


WHAT DID OFSTED SAY ABOUT RUFFORD PARK?

"You have successfully led a raft of developments in the school since the last inspection... Despite these big strategic projects, neither you nor the governing body have lost sight of ensuring that pupils get a good education and receive a high level of care and support.

"The vast majority of parents remain confident that the school meets the different needs of their children. You listen to their comments and make appropriate changes."

"[Results] have risen over time and were 10 percentage points above most other schools in 2016."

"Pupils enjoy reading and talking about their favourite authors."

"Progress for the most able pupils in mathematics was particularly strong."

"Pupils enjoy coming to school and appreciate the wide range of additional activities in place for them. Their participation, for example in the Shakespeare Schools Festival, gives them opportunities to develop their confidence and aspirations as they perform in front of large audiences at professional venues."

"The Nursery offers very flexible part-time provision, which helps to meet the different needs of children and families. Children's learning journals show most are making strong progress from their different starting points."
Click here to read the full report (2017).
Click here to read our previous report (2012).
Click here to visit Ofsted's Parent View website.