Willow Tree Class - Year 3 (2019-2020)
INFORMATION FOR PARENTS

A very warm welcome from Mr Kyriacou, Mrs Hanna and Miss Sanderson! Below you'll find our Autumn newsletter, highlights of our activities and some essential tips for helping your child make brilliant progress.
We're looking forward to a fantastic year of learning!
This year, alongside the school curriculum we plan to focus on...
1. Reading for pleasure – sharing book tips with our friends and discovering new favourite writers.
2. Becoming more resilient by taking risks with our learning – both inside and outside the classroom (e.g. through school trips).
3. Reflecting on our work and learning from our mistakes (FAIL = First Attempt In Learning!).
4. Learning our times tables.
5. Improving our handwriting.

ROUTINES

HOME READING: This will be central to your child's learning this year. The expectation in Year 3 is that children read for 10-15 minutes at least 5 times per week – the class with the most children reading 5 times a week wins the Extreme Reading award! Reading scheme books will be handed out every Monday and need to be returned every Friday. Please record the book and page number in your child's reading record (you are welcome to include books from home and 'free choice' books).
HOMEWORK: English and maths homework is given every Friday – to be returned by the following Thursday. Please encourage your child to check the basics carefully (neat handwriting, capital letters, full stops) and to take pride in their presentation.
TIMES TABLES: We strongly advise regular practice at home for Year 3, this could include chanting, copying them out, being tested by an adult, or using online resources - e.g. TT Rockstars, Hit the Button, Mathletics, Maths Frame, or Topmarks. Squeebles is also a very popular and effective app used by parents for maths (and spellings!).
SPELLINGS: These are given every Friday and tested the following Friday. Children can also learn the various Word Walls of essential high-frequency spellings by logging onto our Spelling App at the bottom of this page (log-in details are in the back of their reading record).
PE: Willow Tree Class have PE every Tuesday and Wednesday. On these days, children may arrive in school in their PE kits and will stay in their kits all day. Children may also wear a school jumper or plain hoodie.
HOW TO HELP YOUR CHILD MAKE OUTSTANDING PROGRESS
1. Read with them every day, asking lots of questions to check their understanding and discussing tricky vocabulary.
2. Help your child learn all their times tables. Regular use of TT Rockstars, Mathletics, Hit the Button or Squeebles can be a huge help here.
3. Encourage them to earn all their gold bars on Mathletics – which covers the majority of the maths curriculum. They can win a gold bar by achieving at least 85% on a task.
4. Encourage use of the school's Spelling App (log in at the bottom of this page) - to practise Word Walls 1 to 3 for essential high-frequency words.
5. Help your child to reflect on their homework by looking back on aspects they found tricky or doing extra research on areas they are curious about.
Important information
EXTREME READING CHALLENGE: Each week, Willow Tree aim to become the winning class in Mr Cooke's 'Extreme Reading Challenge'. To achieve this goal, we need every child to read at least five times a week – as evidenced by their reading record. Families are welcome to record any additional books children have chosen from home. Regular reading at home with your child is the biggest contribution you can make to your child's education and has a huge impact on their learning across the curriculum – as well as their future opportunities in life. Well done to the children who are already meeting this target every week! As you can see below, every extra minute of learning really does count.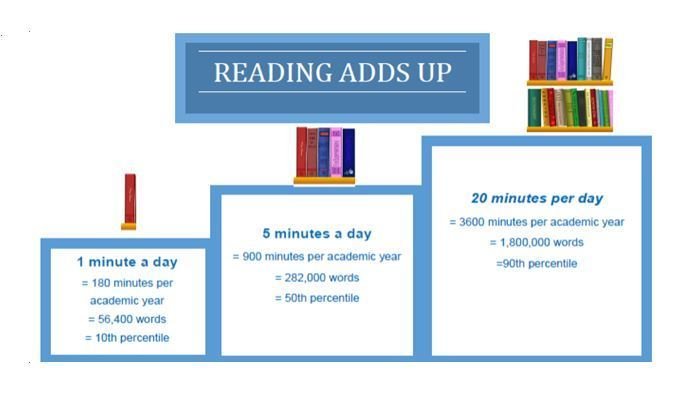 TIMES TABLES: We encourage regular practice which is crucial in helping your child feel confident. Ask your child which of the following times tables badges they have won...
BRONZE: x2, x5, x10
SILVER: x3, x4, x6
GOLD: x7, x8, x9
SUPER GOLD: All times tables at speed (including x11 and x12).
Regular chanting of times tables can be a big help, as well as the use of online resources such as TT Rockstars, Mathletics, Purple Mash and Topmarks (www.topmarks.co.uk/maths-games).
World Book Day
As part of out 'bedtime' theme for World Book Day, Willow Tree have been reading Gorilla by Anthony Browne. The children loved reading this wonderful book, which is filled with lots of little details that the children really enjoyed finding.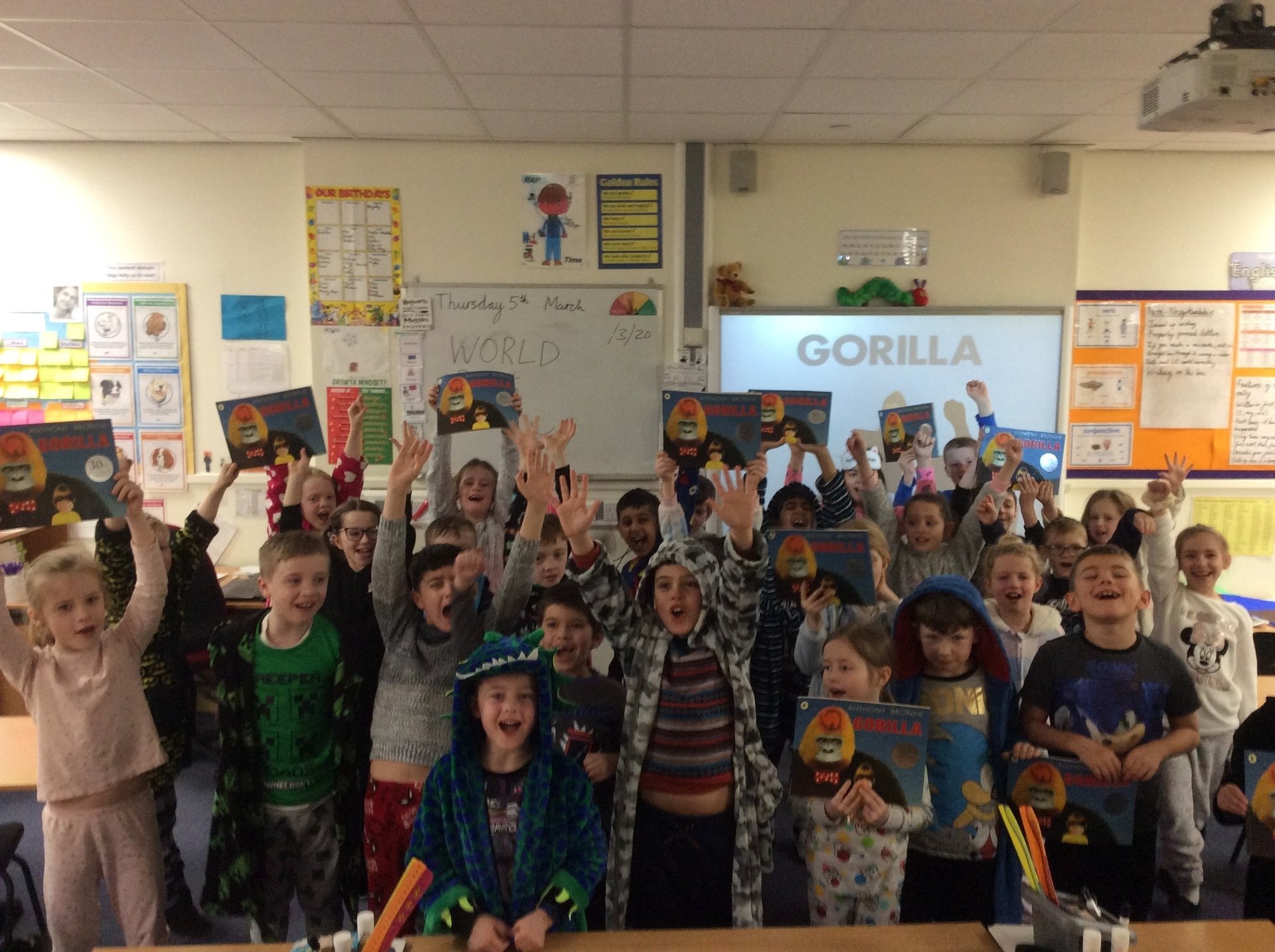 Fairtrade Projects
As part of our 'India and Fairtrade' topic, the children were given the task of researching a variety of countries that are linked with Fairtrade and then to present their research in their own creative way. Some of the countries that were researched included: India, Costa Rica, Kenya and Bolivia. The children then presented their research to the rest of the class. Below are some of the children with their fantastic projects that they have been working on.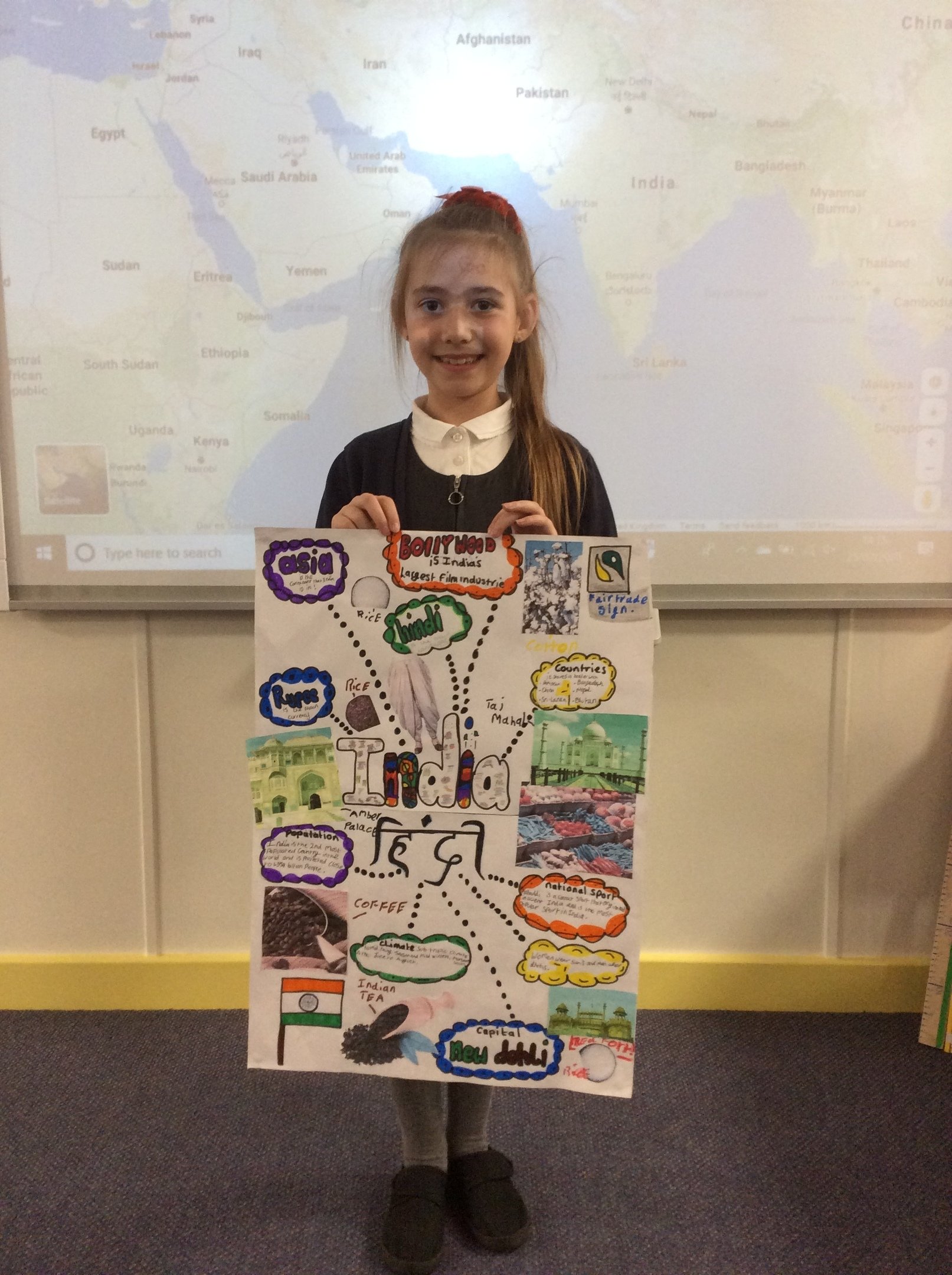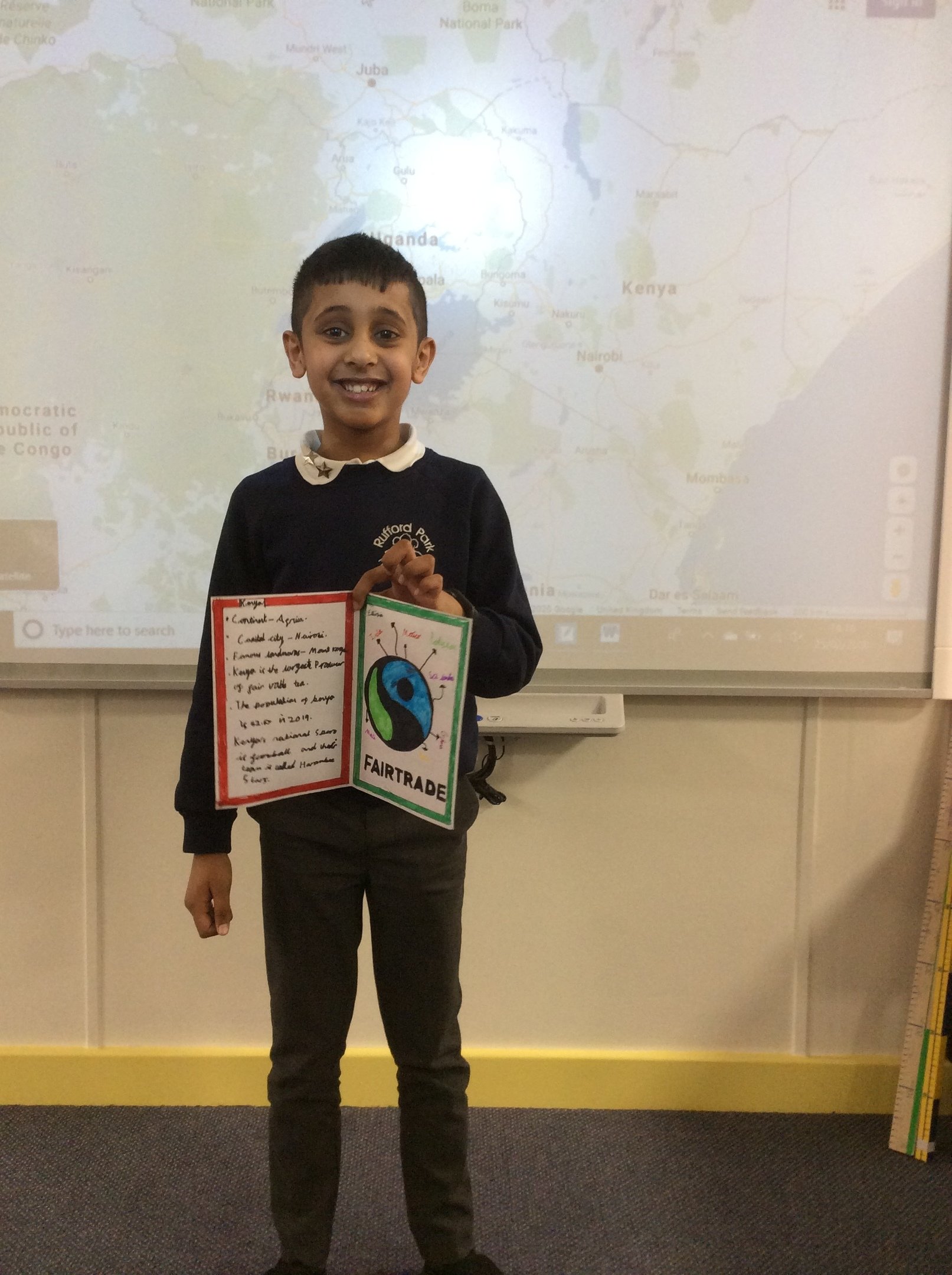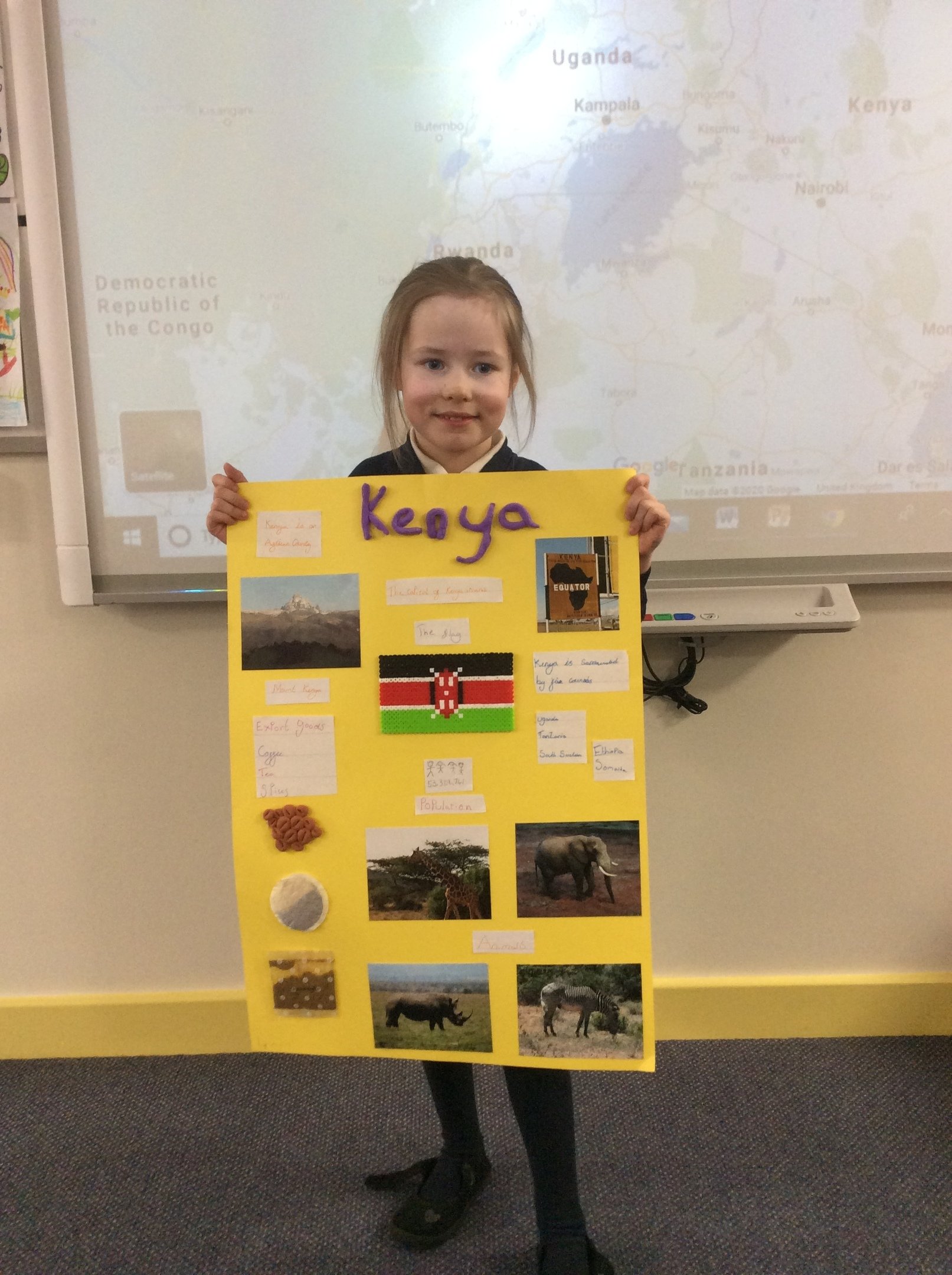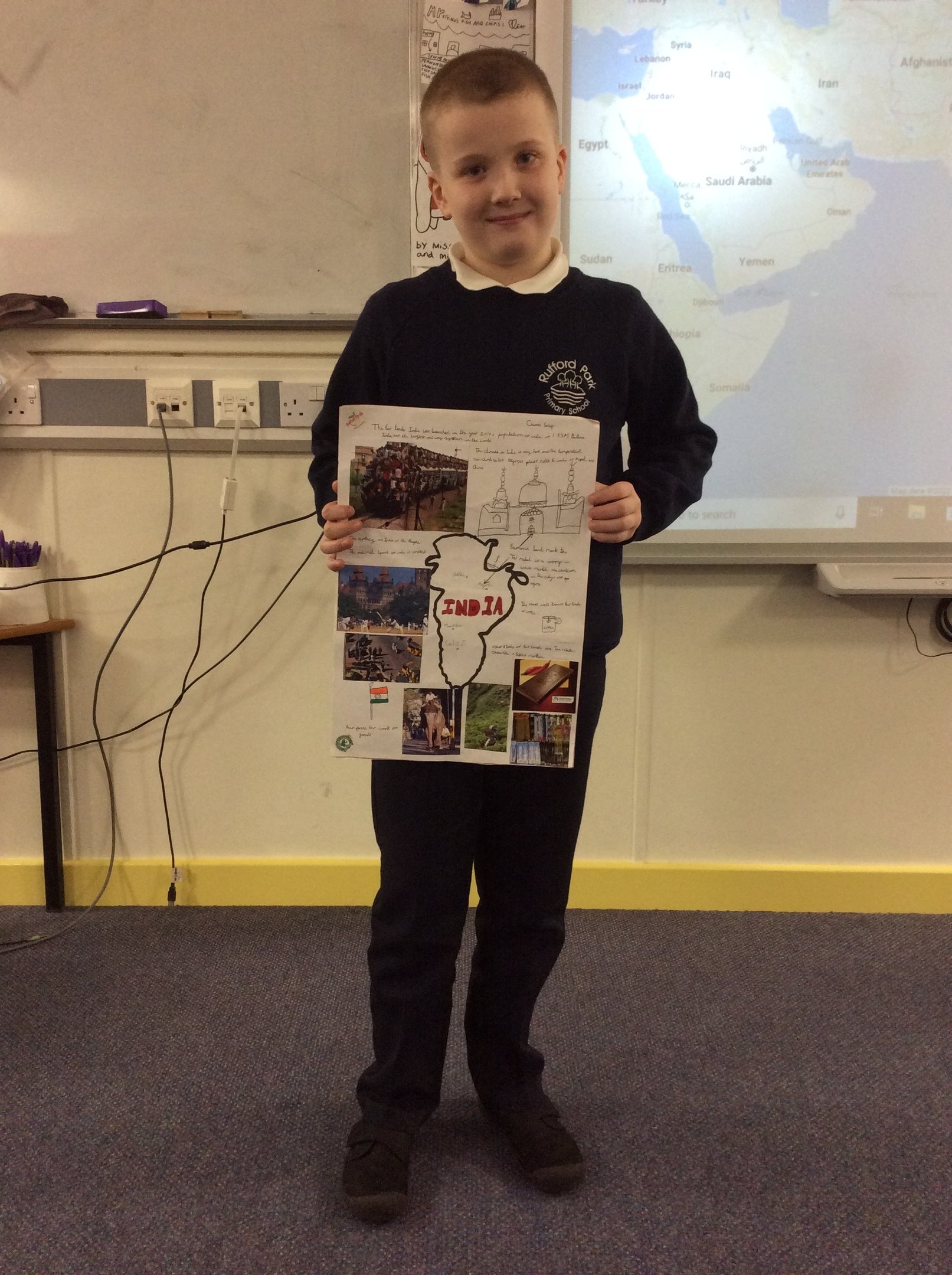 Viking Long Ships
The children have been working really hard on the construction of their viking long ships. They have really enjoyed working in pairs to create them and then paint them together. Here are two examples of the finished ships.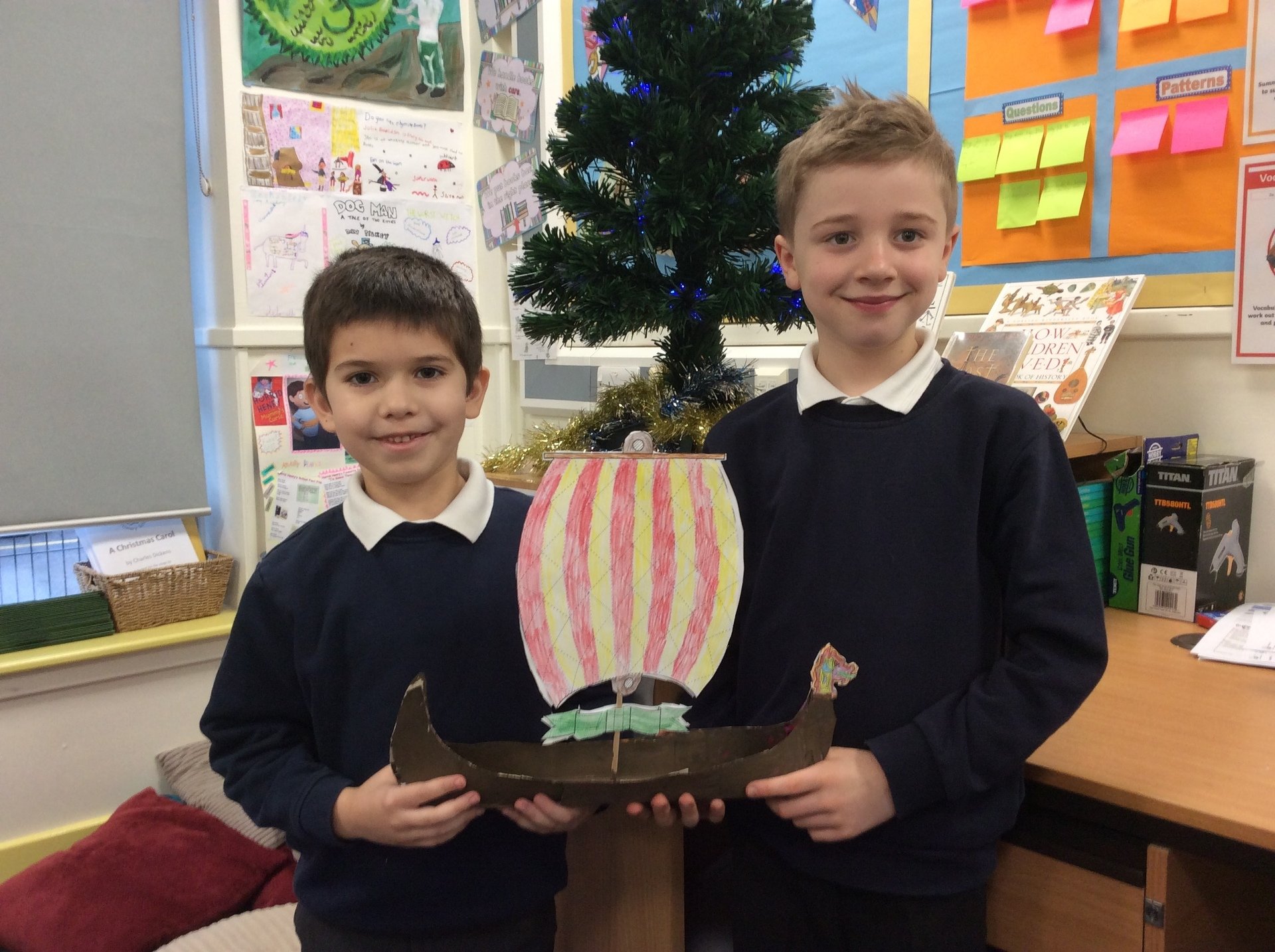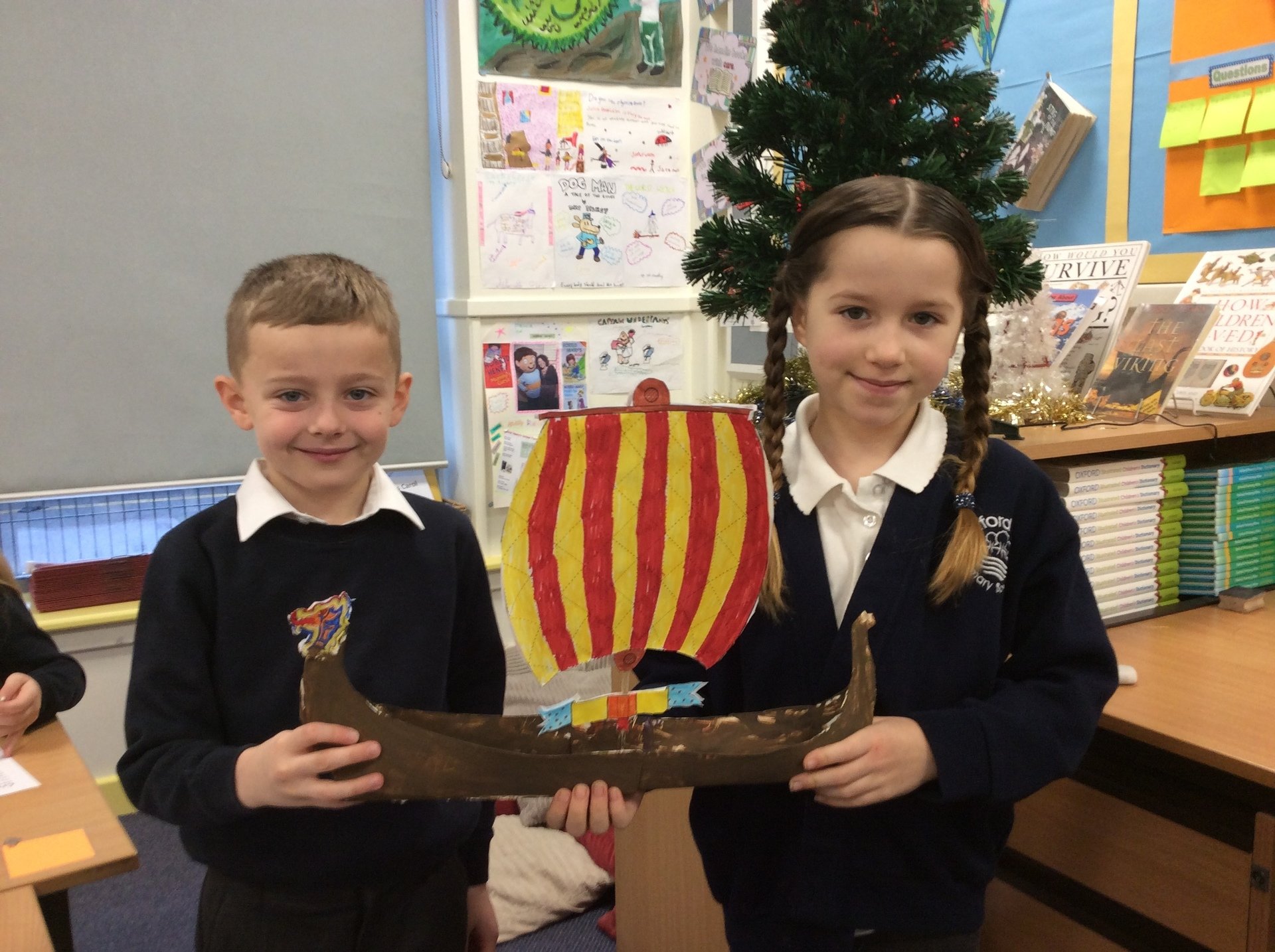 Viking Visitor
Willow Tree Class also enjoyed a visit from historical drama group Tempus Fugit this week, as part of our topic on the Vikings and Anglo-Saxons. The children learnt about life over a thousand years ago, while singing songs and joining in with a performance of 'Thor's Hammer', a famous Viking legend.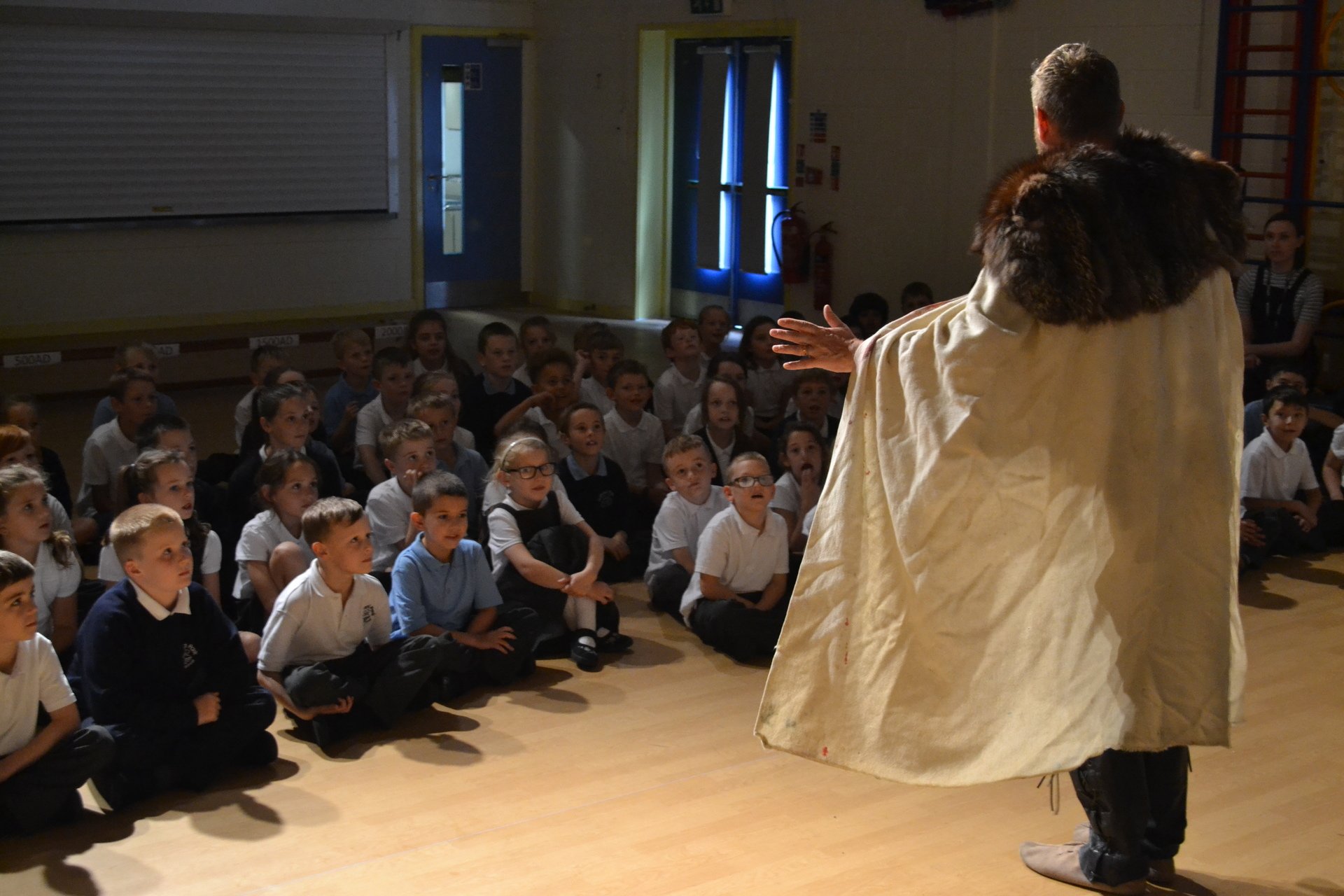 Trip to Murton Park
Year 3's topic this term revolves around the Anglo-Saxons and Vikings. As part of their topic, the children visited Murton Park and spent the day getting to know what life was like as Anglo-Saxon and Viking.