Week 3-25/9/20
We have had a lovely busy, week. Most children were back in following their colds, but there are still lots of runny and green noses!
We continued to make dolls and to talk about ourselves. We painted self-portraits, named features and described what we look like. The children really enjoyed looking at pictures of faces and saying how the person was feeling by looking at their expression. We tried to copy expressions such as angry and sad and then talked about what makes us feel like that.
In maths we used jelly figures to talk about size and name the parts of our family.
We have had every type of weather this week but have enjoyed the bikes, some parachute games, water and puddle play. We will play outside throughout Autumn, so please send your child in wellies or waterproof shoes.
I hope your child has shown you the 'magic way' of putting on a coat and you enjoyed the videos. We are encouraging the children to be independent and they are really proud that they can be 'big boys and girls!'
Thank you for the family photos, we will keep the display up for a few weeks so there is still time to send one in.
Next week; keeping healthy!
Week 2-18/9/20
This week the children have become more familiar with our routines and are learning each others names.
There are some lovely friendships developing and a sense of the group coming together. I am very impressed with how the children come into school, a few tears are common so we are doing very well and they all enjoy themselves once we get busy.
We have started to talk about ourselves and our bodies and most have made a doll of themselves. Thank you if you have sent a photo of your family. The children get very excited when they tell us who's who.
You might have heard about the 'scream'. We use the 'SCREEN' for games, songs and the occasional Peter Rabbit. Very useful while staff are doing end of session cleaning.
Story time is going very well. We have talked about 'good sitting' and the children are trying hard to remember- eyes looking, ears listening, lips closed , hands still.
Next week; families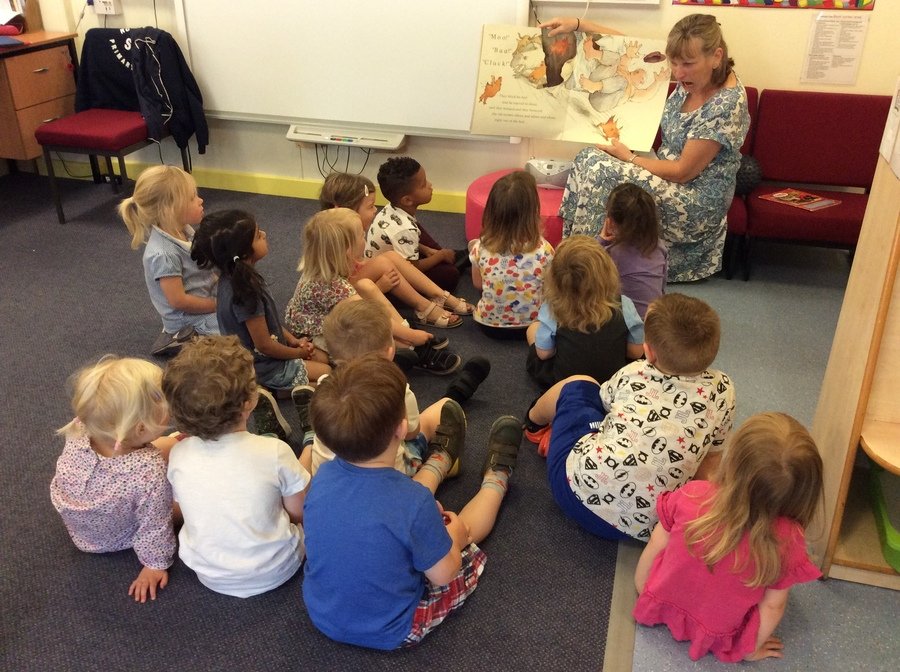 Week 1- 11/9/20
Welcome to all our children and families old and new. We have had a fantastic (if tiring) start to the school year.
Twelve children returned to Nursery and sixteen brand new starters arrived, all of whom came into school without the reassurance of their parents. They all managed beautifully, taking hand washing, new routines and unfamiliar surroundings in their stride.
I am so impressed with them all and glad to say everyone seems happy, settled and keen to come back next week!
Here are a few pictures of the children settling in and making friends. What a lovely bunch they are!
Click here to find out what we got up to last year!