Cherry Tree Class - Year 2
INFORMATION FOR PARENTS
We are a class of hard working Year 2s who are taught by Mrs Moore and supported by Mrs Bellwood.
The information detailed below will be updated for the 2019/20 academic year. For now, please click here to see your child's class newsletter.
Please click here to see your child's Spring newsletter.
PE: We have P.E. on a Monday and Wednesday. Children need to have their kit in school on those days, including trainers for outside lessons.
READING: Reading books need to be brought to school each day in book bags. They will be changed on a Friday. Children should be reading at home at least 3 times a week.
HOMEWORK: Spelling and Maths or English homework is given weekly. Homework is sent home on a Friday and must be handed in by the following Thursday. Homework is usually based on things we have been learning in school that week. Homework must be completed in pencil. Children are tested on their spellings in school on a Thursday.
All children have a Mathletics password and are encouraged to use this website to work on their Maths. They also have a login to use the spelling app accessed via the school website. Children are encouraged to use this, especially to work on their word walls 1 and 2, as these contain the most commonly used words.
School Closure: Working from Home Updates
Please check this area every Thursday for a weekly update on work and well-being from Mrs Moore.
To make it easier for you to access each week's update, they will now all be separate links. Click on the links below to view.
Cherry Tree Home Learning - 13.07.20
Cherry Tree Home Learning - 06.07.20
Cherry Tree Home Learning - 29.06.20
Cherry Tree Home Learning - 22.06.20
Cherry Tree Home Learning - 15.06.20
Cherry Tree Home Learning - 08.06.20
Cherry Tree Home Learning - 01.06.20
Cherry Tree Message 21st May 2020
Cherry Tree Home Learning - 18.05.20
Cherry Tree Home Learning - 11.05.20
Cherry Tree Home Learning - 04.05.20
Cherry Tree Home Learning - 27.4.20
Cherry Tree Home Learning - 20.4.20
Useful websites
BBC Bitesize Home Learning has some really interesting things
https://www.bbc.co.uk/bitesize
Big Cat Collins reading scheme books. These are the books we send home every week and they are really lovely.
Google Big Cat Collins ebooks or https://collins.co.uk/pages/big-cat-ebooks
Click on Collins Connect (in blue) and sign in as a Teacher with the details below:
username: parents@harpercollins.co.uk
password: Parents20!
Select Big Cat ebooks and then select the book band colour your child is on. The books are read to the children, so you will need to turn the sound down on their device for the children to read independently. After they have read it, you could turn the sound on and allow the children to hear it read to them. Remember to keep re-reading books for fluency, this is part of the Year 2 curriculum. You will need to click on the little pictures underneath the book to turn the pages.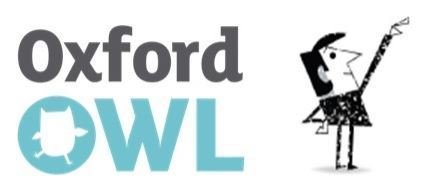 Reading - Oxford Owls
The link below should take you to Oxford Owl online reading books; there are over 50 books suitable for tablets,laptops,computers and mobile phones for you to read with your child at the appropriate level. There are also lots of other useful resources at an age appropriate level. Please click the link, then go to the class login button typing in the following ;
https://www.oxfordowl.co.uk/please-log-in?open_loginbox=true
If the link does not work please follow these instructions:
1)google Oxford Owls my class login
2) follow the link and click on the pink owl icon at the top
3)enter username and password
Username: cherrytreeclass
Password: year2
4) enjoy browsing! There are coloured spots on the spine of each book to indicate reading level band and you can search by interest or theme too.
5)once you click on a book you can turn pages, hear audio and complete activities linked to them.
Spring 2
We have got lots of exciting things to look forward to this half term. Our Topic is 'Yeadon Explorers' which will involve the children doing lots of map work. We will be looking at where we live in the World, Country and County of Yorkshire. The children will be learning the difference between Physical and Human features and looking at what features there are in our local area. We will also be looking at how Yeadon has changed and the history of the town. We will be hoping to have a walk to The Tarn to look more closely at landmarks and the geographical features in our local environment.
World Book Day
We had a fantastic Pre World Book Day author visit from Phil Earle on Tuesday. He talked to the children about how he became an author and introduced them to lots of his book characters. They all really enjoyed his visit and some children bought a signed copy of one of his books. Lots of children have also ordered one of his books since his visit. A good author choice for spending World Book Day vouchers!
Our World Book Day theme this year was Bedtime Stories. The children came dressed in their pyjamas and brought a teddy with them too! We all know how important Bedtime Stories are and we hope that this will encourage both parents and children to read them and enjoy this special time.
We have had a fantastic World Book Day. We started the day with a 'Stay and Read' session with children's grown-ups coming in and sharing books with their children. We had an amazing turnout. Many thanks to all of you who came and made it such an enjoyable and successful event.
This half term we have been sharing lots of books written by Julia Donaldson. For World Book Day we have focused on 'Stick Man'. The children enjoyed making their own Stick Man and creating their own storyboards to create some new Stick Man adventures. They shared their stories with a friend, moving their Stick Man through his adventure.
As the theme of the day was Bedtime Stories what better way to end than with hot chocolate, biscuits and of course a Bedtime Story!
Spring 1
The children have all made a great start to the Spring Term. Our topic for this half term is 'Changes'. We will be looking at how trees, weather, animals and humans are all affected by seasonal changes. We will also be looking at weather and some different seasonal patterns in different parts of the world.
Hedgehog Houses
As part of our topic we have been writing instructions on 'How to build a Hedgehog House'. The children have thought about why Hedgehogs might need a shelter and what they could use to make it. After we had planned our instructions we made our own class Hedgehog House. We explored the school grounds to look for a suitable place to put our house; making sure that it was well camouflaged and not too close to any paths or busy areas.
Seasons Tree
We have been thinking about trees and how they change in the different seasons. The children have used pastels and crayons to produce their own seasons trees. As a class they have made a seasons tree using paints and tissue paper. We have been learning about how trees change during the four seasons and why.
Autumn 2
What a busy half term it has been! The children have all enjoyed our Art based topic this half term 'Amazing Artists'. We have been looking at the work of Piet Mondrian, L.S. Lowry and David Hockney. The children have had the opportunity to work with a range of medium and have produced some beautiful art work. We have focused especially on Landscapes by David Hockney. The children have used pastels, chalks and oil paints to recreate their own David Hockney inspired Landscapes.
In Maths we have been continuing to work on number; working on our bonds to 20 and 100 and solving problems linked to this. We have also been learning about multiplication, using arrays and repeated addition to solve problems. We will be working more on our mental skills and quick recall in the Spring Term beginning to learn our 2,5 and 10 times tables without using equipment or working out.
In English we have been looking at Fantasy Stories and using our creative skills to write our own stories using a fantasy setting. We have used Edgar the Dragon to further explore this fantasy theme. The children have enjoyed writing Instructions on how to feed a dragon and creating their own Wanted Posters for Edgar.
In Science we have been learning about Materials. We have explored the difference between Materials and the actual Objects that are made from materials. The children have done lots of sorting and describing of materials. We have thought about why some materials are better for objects than others.
We have also had Children in Need this half term. The children enjoyed our non-uniform day. The money contributed was placed on a giant Pudsey Bear.
Autumn 1
The children have all settled into Year 2 really well and have been working really hard. Our topic this half term is Emergency 999. We are learning about The Great Fire of London. We have been thinking about the events that led up to the fire and why the fire spread so quickly. We have been looking at how the Fire Service has changed since 1666.
In maths we have been learning about Place Value making sure that we understand exactly what each digit in a number means and its value.
We have been partitioning numbers and recombining them. We have used a range of equipment to help us to make 2 digit numbers using tens and ones.
We have been ordering numbers and objects and using the language and symbols for; less than, greater than and equal to, to compare values.
In English we have been looking at the story of Katie in London. The children have been writing descriptions of the places visited by the characters in London and writing recounts about their adventures.
The half term ended with a visit from Santa, Christmas Parties and Christmas Jumper Day. The children all had a fantastic last day. Wishing you all a very Merry Christmas from Cherry Tree Class!
Lights Camel Action!
This Year's Christmas Play was a Strictly Come Dancing theme. The judges were Donkey, The Inn Keeper's Wife and Caesar. The children all performed really well and most importantly had a fabulous time. The singing was amazing and the dance routines exceptional. Well done to them all!
'Fire Fire Workshop'
What a fantastic day the children had! We had a Forest School Person in school to do a whole day workshop about the 'Fire of London'.
The children acted out the Great Fire to reinforce some of the reasons why the fire spread so quickly. We talked about the houses being so close together, being made of wood and the fact that there was a strong wind at the time.
We then made houses from boxes. Some of the children even made St. Paul's Cathedral and London Bridge.
We ended the day with our own Great Fire! All our buildings were set out on the school field, including St. Paul's Cathedral and London Bridge. Then the fire was started in the Baker's Shop. We watched the fire (from a safe distance) and saw how easily it spread from house to house. We then tried to put it out with water and some of the children created wind to show how this made the fire spread.
We ended with a fire safety talk so that all the children. We talked about how dangerous fire can be and the importance of staying safe.